Planning to buy a new phone? If your old phone has conked off and you need one desperately then go ahead. But know that a lot of phones are expected to launch in the next few months. Below we have listed the ones that are most awaited –
iPhone 6
This is probably one of the most awaited smartphones. It is expected to be announced in September. Seeing the demand for a larger screen from the existing iPhone users, the new iPhone may sport a bigger 4.7-inch Display (1704×960 pixels). There might also be a 5.5-inch display model, dubbed as iPhone Air or iPhone 6L. But the bigger version is expected to be launched some time after the 4.7-inch model is out. As far as design is concerned, iPhone 6 may sport a bezel free display and boast of being one of the slimmest smartphone ever with a thickness of 5.5mm. The 64-Bit Architecture and Touch ID sensor of the previous version will be retained. Like clockwork, Apple is expected to introduce the A8 chip which is rumoured to clock at 2 GHz, resulting in better performance. The smartphone may have a meagre 1GB RAM, like the earlier iPhones, which is insufficient to use the 64-Bit architecture efficiently.
For photography, Apple may stick to its 8MP Camera resolution in the 4.7-inch iPhone but may use better sensors which will capture better shots than predecessors. In the 5.5-inch iPhone, one can expect a higher resolution camera sensor with OIS (Optical Image Stabilization). Rumours also suggest that these iPhones may be NFC (Near-Field Communication) enabled. Apple will continue producing phones without expandable memory, but it may bump up the maximum storage to 128GB in the 5.5-inch model. It would be running on iOS 8 and will be interesting to see if the new iPhone has some unique software features than the ones we've seen at the WWDC 2014.
Coming to the main question that how much is it going to cost? Obviously it is not going to be cheap. If Apple decides to use Sapphire Crystal Glass, which would make the device shatter-proof, then the cost of the phone will bump up. Apple may charge INR 55,000-58000 for 16GB 4.7-inch model and the 5.5-inch model may cost around INR 70,000.
Nexus 6
A few years ago, Google launched the Nexus series of smartphones as a reference to what Android phones should be. The Nexus 6 is going to be the new member of this series and is likely to be announced in October this year. Some rumoured specifications include a larger 5.2-inch or 5.5-inch QHD screen with a resolution of 2560×1440 pixels. It will be powered either by a Snapdragon 801 or a Snapdragon 805 Quad-Core processor and is rumoured to have 3 Gigs of RAM onboard with a non-expandable memory of 32/64 GB. The phone will run on Android L – the latest version of Android.
While the rear camera resolution will be bumped up to 13 Megapixels, the front camera is expected to have a resolution of 2.1 Megapixels. It would be great to see if Nexus 6 comes with a fingerprint scanner. Other rumours of Nexus 6 include it being water-proof and dustproof. Also, there is a lot of speculation about who is going to manufacture this beast. Leaks suggest that Motorola is likely to manufacture it this time instead of LG, who was the manufacturing partner for Nexus 4 and Nexus 5.
As far as the price of Nexus 6 is concerned, it wouldn't be a surprise if it is favourably priced. We estimate it would cost around INR 35,000. The Nexus 8 (tablet) is likely to be announced along with it.
Moto X+1 and Moto G2
The successors of Moto X and Moto G are expected to be announced on September 4, 2014. Moto X+1 is expected to flaunt a 5.2-inch 1080p display, Snapdragon 800 processor, 12 Megapixel rear camera with Dual-LED flash, 2 Megapixel secondary camera and would be available in 16/32 GB variants. Undoubtedly it should retain the unique features of its predecessors like Touchless Control and Active Display. In terms of design, it will resemble its predecessors and is expected to have a front-facing speaker like Moto E. It would be exciting to see if Moto X+1 comes with any new innovative features. Most probably it will cost south of INR 30,000.
The successor of the Moto G (a.k.a Moto G2) is also expected to be announced at the Chicago event on 4th September 2014. It is rumoured to sport a 5-inch 720p display, Snapdragon 400 Quad-Core processor and 1GB RAM. The camera resolution may be bumped up to 8 Megapixel from 5 Megapixel. This will treat the major camera flaw for which Moto G was criticised. One can expect a SD card slot as well. Seeing the competition in India stirred by phones like the Xiaomi Mi3 or the ASUS Zenfone 5, Motorola won't charge more than INR 16,000 for Moto G2. Moto 360, the smartwatch from Motorola is also expected to be launched at the event.
Samsung Galaxy Note IV
With Samsung losing its market share in India, Note 4 would be one contender who could help Samsung regain the spot at the top. Samsung Galaxy Note IV might sport a 5.7-inch 2650×1440 pixels AMOLED Display. It will be powered either by a Snapdragon 805 Quad-Core processor or a Exynos Octa-Core processor. The humongous phablet may have 4GB RAM and an expandable storage up to 128GB. Most probably Note IV is expected to be waterproof and dust-proof like the Samsung Galaxy S5. It may include a fingerprint or a retina scanner. The beast is expected to be announced in September 2014.
Note IV will have a 16 Megapixel rear camera and a 5 Megapixel front camera. The primary camera has high probability of supporting OIS (Optical Image Stabilization). Leaks suggest that it will be able to record 4K videos, just like the Note 3. The phablet may run on Android L with an overlay of Samsung's Touchwiz UI. It will surely be equipped with a stylus. The important thing to watch for is the new features or tasks that one can do with the stylus. Samsung should come up with a better design which includes narrow bezels, bigger battery and an aluminium/metallic body. As per rumours, Note IV may have a UV Sensor which would be a part of S-Health system. We hope that it comes up with certain innovations in terms of software. Note IV would cost around INR 55,000.
Xiaomi Mi4
Xiaomi Mi4 has been announced in China but it is not yet available in India. Seeing the success of Mi3, Xiaomi has all the reasons to launch it in India sooner than later. In all probability Mi4 should be available by end of this year. Going by the specs, Mi4 sports a 5-inch Full HD Display with a pixel density of 441 PPI, 2.5GHZ Qualcomm Snapdragon 801 Quad-Core processor paired with 3GB RAM and Adreno 330 GPU. It comes with an internal storage of 16GB which unfortunately cannot be expanded. In terms of design, it has a premium look, thanks to its aluminium body.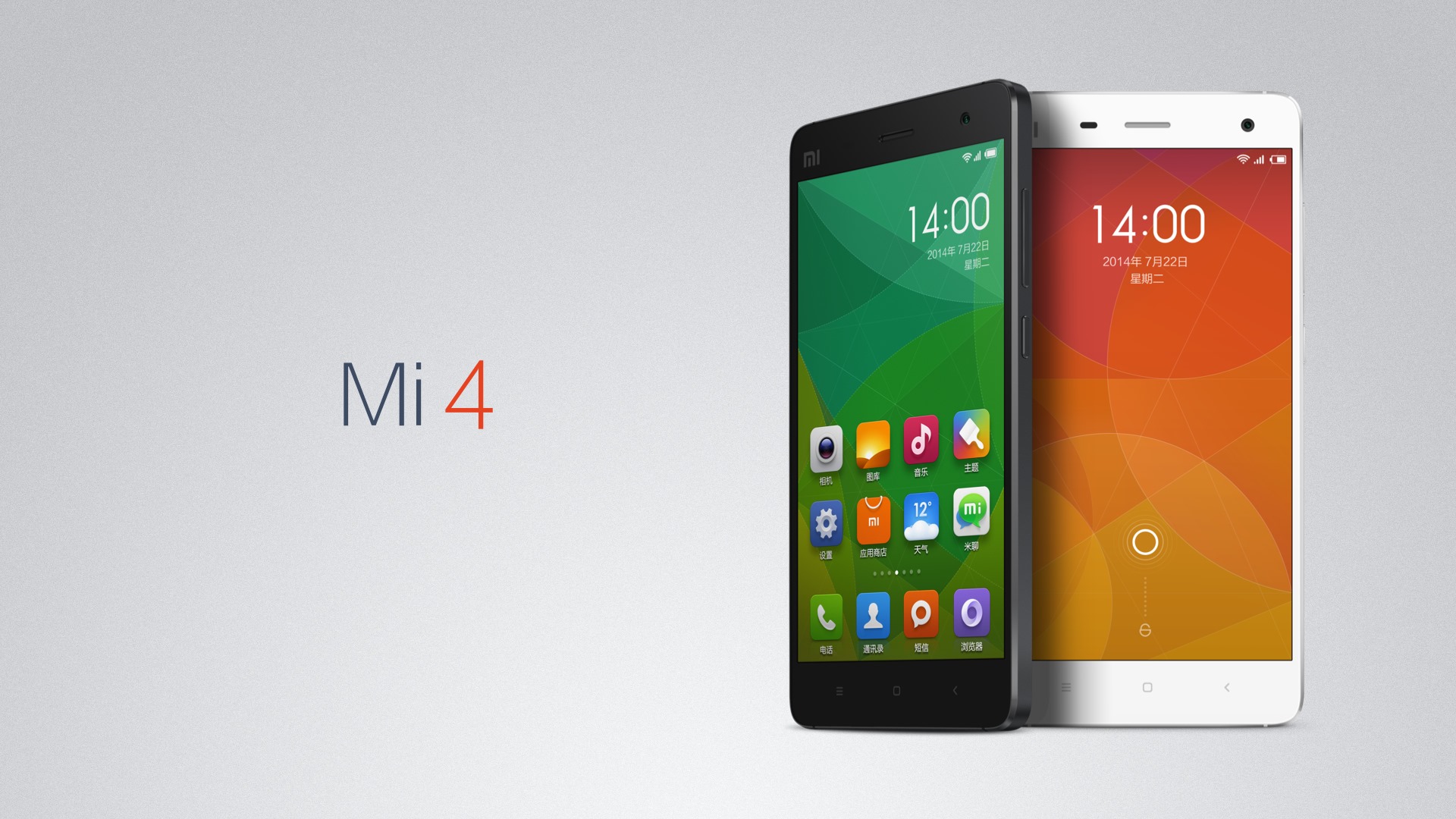 For photography, it flaunts a 13 Megapixel Sony Exymor rear camera flash and a 8-Megapixel front-facing camera. Interestingly the snapper can record 4K videos. It runs on Android 4.4 Kitkat. For connectivity it includes WiFi, Bluetooth, 3G and 4G LTE (although current models sold in China are 3G variants, the 4G LTE variant is coming soon). Unfortunately it supports only a Single-SIM. The humongous smartphone is powered by a 3080mAh battery which should be sufficient to juice this beast easily for a day under heavy usage.
Considering the pricing strategy of Xiaomi in India, Mi4 is expected to cost around INR 22,000-24,000 or less.