Apple's famous slogan "There's an app for that" is all the more relevant today. Android Play Store has around 1.6 million apps and Apple App Store has around 1.5 million apps as of 2015.
From getting our laundry done to buying houses online, there's an app for almost every activity you can imagine. The problem is increasing exponentially with every business launching their own app.
For each action you want to accomplish (losing weight, creating your to-do list, or even saying hi to your friend), there are 100s or even 1000s of apps you can install on your smartphone.
Given all this choice, no wonder we end up installing several 100s of apps on our phone.
But, you probably should go on an app detox. Remove all the unwanted/less frequently used apps from your smartphone. Here's why:
1: Too many apps can slow down your phone
While OSes have become smarter at memory management, if you own an Android device, you are at the mercy of the phone manufacturer for the latest OS update. Several older smartphones are stuck two or three generations behind, since their manufacturers haven't released an update.
Apps these days are more resource hungry. They run in the background consuming more RAM, thereby, slowing down your phone.
2: You end up buying a costlier phone
Have you noticed how the entry level iPhone is 16GB and the next jump is to 64GB? Considering gaming apps can cross 1GB easily, and iOS taking up 4–5 GB, you can quickly run out of space.
The solution, of course, is usually to buy a 64 or 128GB phone so that you have enough memory.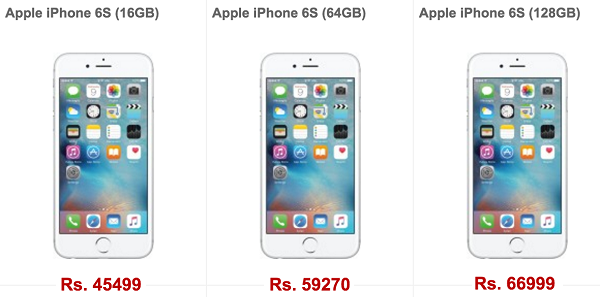 What hurts you the most, is the drastic price increase when you go from a 16GB phone to a 64GB phone. There's a premium of Rs 14,000 for the extra 48GB, while the remaining specs remain exactly the same.
Other phone manufacturers have learned the pricing trick from apple and have introduced similar tiers with no option to expand memory using SD cards (Even the very fast class 10 SD cards are cheaper by 91% or more).
Truth is, if you optimize your apps and clean your phone regularly (I use CCleaner App), you don't really need that much space.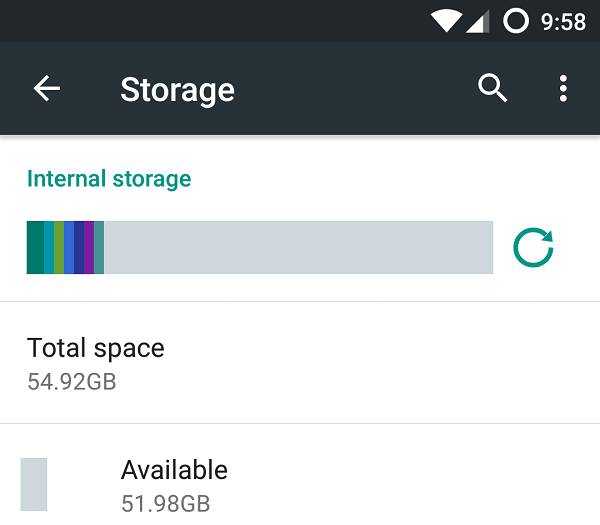 On my OnePlus One 64GB, I hardly use 3GB of space even after installing all the essential apps.
Do you want to shell out more money because you want the flexibility of installing junk apps?
3: You are constantly distracted
Mobile apps are big business.
One of the key metrics mobile app makers have to show to justify raising insane amount of startup capital is something called the DAU (Daily Active Users).
Higher DAU signals higher app engagement. It's in the app-developer's interest that you interact with the app as frequently as possible- even if the goal of the app is to save you time.
That's why you start seeing the endless stream of push notifications aimed at getting you to take an action inside the app.
Here's a fun way to measure how patient you are. Try installing an eCommerce app. No only will you see every day is a sale day, you'll also sometimes receive hourly alerts about deals. The app makers assume the sole reason you exist is to shop using an app.
4: Apps can introduce serious security flaws on your phone
While there might be an app for almost everything, app developers face one serious problem.
Most developers make very little money.
As it makes no economic sense, most app developers drop support for their apps after a while. This could result in security issues as older software often contains bugs that can be exploited.
5: Apps can leak your personal data to third parties
Most apps rely on advertising as a means of revenue. It's no surprise then that these apps will sell your information to third parties for better ad targeting.
The problem gets aggravated when apps leak your personal and sensitive information to third parties without your consent.
How to identify apps that need to be removed?
While app usage preference is mostly personal, a general rule of thumb is to remove apps that does not add any significant value and that which you do not use frequently.
If you commute a lot using Uber, then the Uber app is a must-have. However, if you want to scan a couple of documents just once, you don't need to have an app like CamScanner installed forever.
What about apps that come pre-installed?
Most apps that comes pre-installed, even though you may never use it, cannot be removed.
Manufacturers say they do this because of the way the OS works and how it interacts with various apps. Uninstalling certain apps can cause issues with the OS.
However, not all apps are integral for the OS to work. For example, some phones come with Dropbox which cannot be uninstalled. This has nothing to do with how the phone functions and mostly to do with the advertising agreement the phone manufacturer has with Dropbox. Even the latest Samsung S6 series phones come with pre-installed apps that cannot be uninstalled.
There is a solution for Android users- root your phone. However, rooting your phone oftens voids the warranty and can mess up the phone if you don't know what you are doing. So proceed with caution.
Do you really need an app?
Before installing a mobile app, evaluate the benefits of using a dedicated app over their website accessible via a mobile browser.
Most websites are optimized for mobile browsers. You can, in most cases, replace the app with a mobile version of the website without much impact.
Sure, "there's an app for that". But do you really need it?
This post has been contributed by
Adarsh Thampy is the co-founder and CEO of LeadFerry, a content marketing and analytics software. He's an engineer turned marketer and loves all things tech.