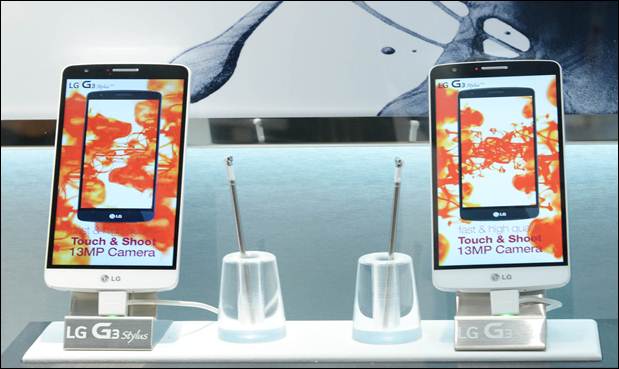 LG has launched an all new affordable variant of their flagship — the LG G3 called the LG G3 Stylus. As the name suggests, the phone comes with a stylus called Rubberdium which slides into the phone and has a lot of features that the G3 boasts of. Like the G3, it comes with a 5.5 inches display with the Floating Arc design that consists of   tapered edges and thin bezels. This helps in the phone not feeling uncomfortable in hand. It runs on a 1.3GHz Quad Core processor and is packed with 1GB of RAM.
The phone has a 13 Megapixel rear camera and a 1.3 Megapixel front camera. It has a 3000mAh battery which is decent considering the huge display. LG's exclusive features like the Knock Code, Dual Window and Smart Keyboard will also be integrated in this device. The phone will be available in black, white and gold colours. It is priced at Rs. 21,500. LG also announced the L Bello and L Fino in India, though the products are yet to go on sale.
Knock Code was introduced with the LG G2. It allows a user to set a unlock pattern by simply tapping on the screen. The screen is divided in four quadrants and people may not realise that it is a pattern that one has set. Dual Window is a feature by which a user can use two apps at the same time.This makes sense as the phone has a big screen. Smart Keyboard functions on adaptive technology that learns as you type for faster input and reduced errors. It also has bilingual word suggestion and automatically changes to the language you are typing in.
Big screen phones with decent specs at a reasonable price has been a success formula for many companies in the past. This phone will directly compete with the Samsung Galaxy Grand 2 and the Moto X (first gen). Saying that, the Moto X has a relatively smaller screen than the the G3 and is also a year old now. But the Grand 2 is very similar to this phone and is also cheaper. It remains to see how this phone sells and will LG reduce the prices in the future.