How many of you have faced issues while sharing links with your colleagues in the office? Or even while sharing between team members working on a same project? We all choose layman's method to share them either by typing the link or may be mail it to the client or colleague which is time consuming!
Well now forget about all those old school ways of sharing the links and say hello to the new Chrome extension introduced by Google called Google Tone.

Google Tone is a chrome extension that broadcasts the URL of your current machine to any other machine in vicinity with the chrome extension installed on it.
Google believes that as digital services have multiplied, it has made sharing complex and coordinating along with it. Tone was born out of the concept to make the digital communication method like email and chat easier, cheaper and faster to share things with people across the globe. Tone aims to make sharing digital things easier with nearby people as easy as talking to one.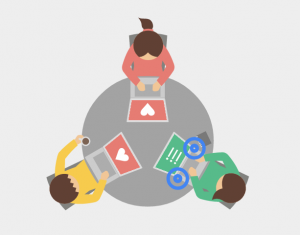 To start using this service, all you need to do is install the Google Tone extension from the Chrome Web Store and also the other systems to which they need to share. Then click then click the blue icon which appears at the top-right side of the browser. A tone(short sequence of beeps) is then generated and the other system with the extension installed will recognize it and the URL will be broadcasted on it. Nearby machines receive a clickable notification that will open the same tab.
You need to make sure that the speaker volume of the sending device is loud enough and the mic volume of receiving device is loud as well.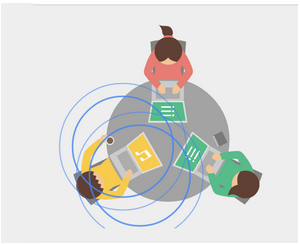 However, the app isn't without its limitations. Few 'Tone' could not make it and YouTube Tones surprisingly couldn't be interpreted at all. Of course, for an extension that was built in an afternoon, that it works at all is pretty impressive on its own.
Other issues may be that there may be way too many disturbances around for the machine to exactly pick up the Tone clearly. Google says it is ideal for small groups in a room.
More details about the service can be found on Google's research blog as well. Google has also released a short video on how to get started with Google Tone. You can watch it here.
The alternative to this service is chirp which transfers files by simply using audio signals. Chirp not only has a Chrome extension but also an app which supports Android and iOS platforms.
Google recently came up with a new feature in its search engine by giving a 'Buy Button' option in the search results itself. Also Google along with Asus teased 'Computer on a stick' Chromebit based on Chrome OS.