Apple has been in talks about their new update for the iOS 9. The updates of this version apparently plans to bring buit-in transit directions to its native Maps applications. When Apple replaced Google Maps, the Transit directions were completely left out. The Transit were left out back in 2012 as Apple had its own offering as the default navigation application in the iOS 6.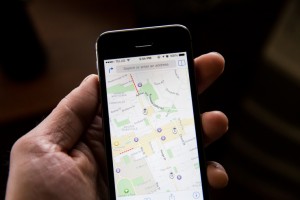 Last year, there were rumors that Apple made a late-stage decision to take transit navigation out of iOS 8. The current and new report stated that now it intends to launch it with this year's update of its mobile OS. This update will provide directions along with offering the user to plan trips or get estimated travel times for bus, trains and subway transit methods. This would offer multiple trip options along with special map view detailing local transit stops along with its Standard, Satellite visualization and Hybrid options.
Apple along with this has also stated that its working on building out its indoor mapping capabilities. The company also stated that it wants to offer a feature that has the ability to navigate major landmarks along with buildings with granular indoor directions. Apple will be launching this on a later date and as for now it's expected to been seen in WWDC in June.
The company acquired HopStop along with Embark. Both these companies have built transit mapping and directions applications for the iPhone earlier. These acquisitions were brought into light in 2013 though nobody have yet seen their impact either in public or in developers-facing features of iOS.
It's certain that Apple wants to bring this in the market but the only question is whether it will be launched with the iOS9 or whether it will be kept for a later release.