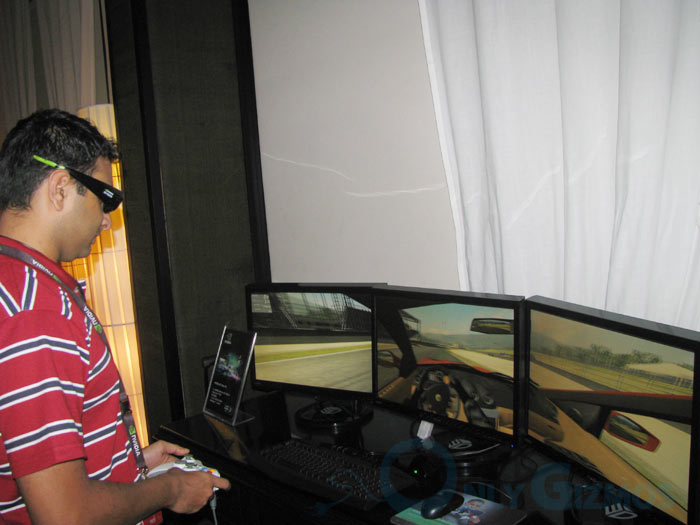 It was just another day walking to a press meet today, and I would admit that I wasn't expecting anything like what we actually saw. It was a all 3D showcase by Nvidia (and their partners) and the range of 3D TVs, Displays, Notebooks, Cameras and more just blew us away. Nvidia says that they have been working for 6 years on this tech and we are only seeing the results in the last 2 years with the best of it coming up now.
On display to feast our eyes were 3D systems and LCD/LED monitors from HCL, Asus, Dell and Toshiba doing live 3D action either on their on 3D display or an attached larger screen, 3D capable LCD/LED's from BenQ / Asus, 3D projector in action serving over a 100 people, Panasonic 3D TV's and also a 3DVision surround gaming setup arranged by Nvidia.
Pictured below is the HCL Me Xite M85 3D ready notebook. This is a heavy duty laptop powered by Intel Core i7 processor (620m) & Nvidia GeForce GTS 360m. The screen is a 15.6″ 3D LCD. Another thing we spotted is the track pad which supported swipe and multi-finger gestures, though we couldn't try that – this sounds interesting. The HCL Xite m85 is expected to cost INR 55,000 plus taxes.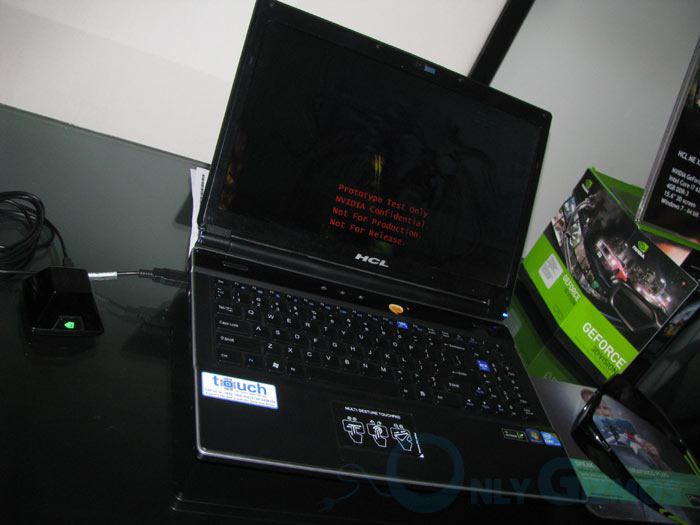 This was also the first time we got hands-on with the 3D vision glasses by Nvidia and viewing a 3D presentation projected to 100 people at once was certainly an experience. The weirdness of 3D tech is that its more about experiencing than watching on the 2D display that most of you are reading this on.
Also, displayed was Dell's new XPS thats 3D TV ready and Toshiba has an impressive 3D notebook to feature, but we had our eyes on something much cooler.  Well, Well, you should watch-out for some exclusive 3D cameras that we went hands-on with. Coming up soon!