The much awaited $35 tablet (which is actually nearer to the $47 mark now)  has finally been launched. The Aakash which was officially announced back in October is actually made by a Canadian company called DataWind.

The tablet that we call the Aakash is nothing but a toned down version of DataWind's own Ubislate 7 tablet. In fact, Datawind is actually marketing the Aakash as the "student version" of the Ubislate 7. It is this toned down version that has gone on sale now. The other version is expected soon as well with the company already accepting preorders for it.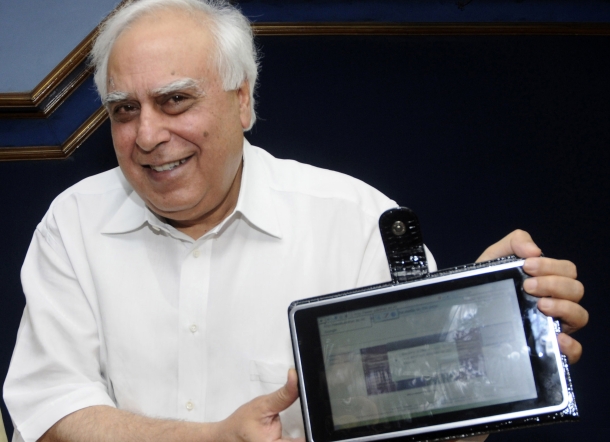 DataWind however confirms that unlike the global version of the Ubislate 7 (which is made in China), the Aakash is a completely Indian product and is made and assembled in India in its entirety.
As for the difference between the two versions, well here is what is different. The cheaper version, the Aakash would be sold at just Rs.2500 which is super cheap for any tablet and will pack in an ARM 11 processor chugging along at a leisurely 366 Mhz. It will get a 2100 mAH battery and will run Android 2.2.
As for the Ubislate 7, the upgraded version of Aakash, (which we had talked about earlier here) it will cost Rs. 2999 which is just about Rs.500 more than the Aakash but packs in a much faster processor (an ARM Cortex A8 which runs at 700 MHz) The battery capacity too is much bigger with the Ubislate 7 getting a 3200 mAH one. The software version too sees an update with this one getting Android 2.3 on it. This device also gets 3G capability and can work as a phone.
Here's the official comparison spec sheet:

Now, if it is just Rs.500 that separates the two devices, I might as well add that the Aakash isn't really value for money (although at this price range, ANY tablet is value for money!),
Anyway, how many of you are planning to get your hands dirty with one of these devices? Also, note that both the devices would only be on sale online and users get various options to pay – including a cash on delivery option. The company also promises delivery within a week. Oh and here's where you go to order the tablet: http://www.aakashtablet.com/