We have never been a big fan of the stock user interface provided by the different manufacturers like the HTC Sense UI or the Motorola's MotoBlur. The first thing we do with a Android is to flash it with a new ROM and change the launcher. Many people do find the Sense UI very useful with all the widgets and the lower dock bar, but its not very smooth and is very heavy, its best for new Android users. From a long time I have been using launcher pro plus which was the best home replacement application with all the HTC style widgets and widget resizing and many other options built in, but about two months back I downloaded ADW Launcher Ex and since then I have not used any other launcher.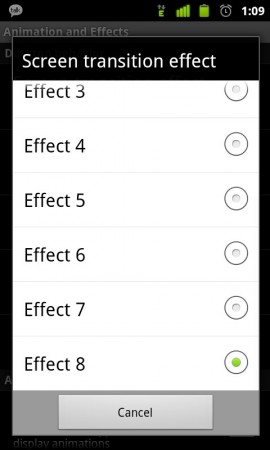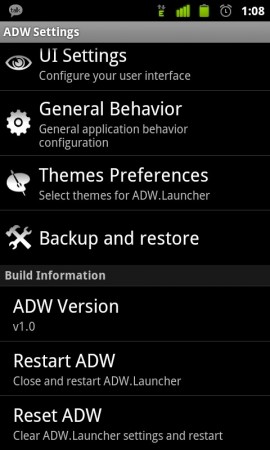 This new launcher is totally different from the old ADW, lots of performance tweaks, the main function of a launcher is to be really smooth, fast desktop scrolling, fast app drawer scrolling and this was a bit choppy in the old one. AWD EX is really smooth and fast, you can increase or decrease the desktop scrolling speed, 4D app drawers which a really fast, you can also edit or rename or just uninstall your desktop applications from the home screen. What I liked about this beautiful launcher is the silky smoothness and the transition effects, this launcher gives you 8 transition effects and each of them are really great and very beautiful. This launcher also supports various themes, you can find ADW Launcher EX themes both paid and free in the market. You also have different styles like iPhone styled icons, Froyo styled icons which you can experiment with. Unlike the old ADW this is a paid application which comes for around $3.50, but its totally worth it. Just give it a try and don't forget to try all the transition effects, I am sure it will blow your mind. Here is a demo video we shot:
Get it on Android Market !