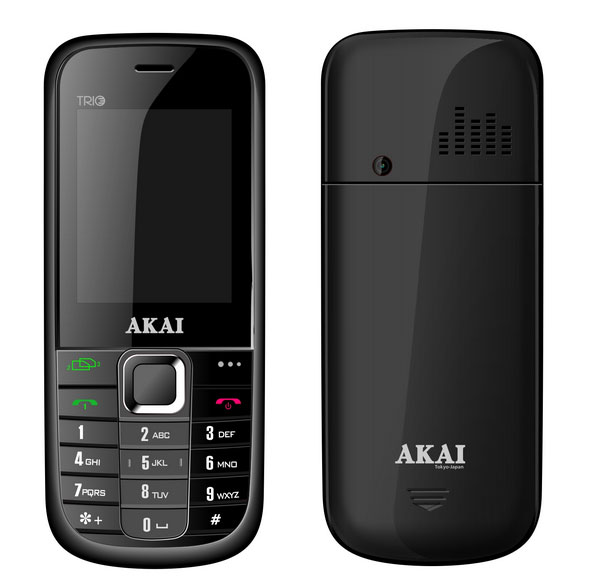 We have seen the Quad SIM phone, but the nearest you can get your hands-on for now is the Akai triple SIM phone. With a claim to be the first triple phone in India (Intex sure would feel offended by that claim), the 'Trio' was first seen in late 2010 and according to Akai, it has now passed the test market phase to roll out across the country. Targeting the lucrative multi-SIM phone market (which according to IDC figures has a 38.5% share of total mobile sales), Akai packs in a decent number of features for a price of Rs 3295.
The phone offers a 1.3MP camera with video recording and playback capabilities, a 2″ screen and MicroSD support upto 8GB. The phone also packs in FM & Bluetooth (AD2P) along with a 1100mAh battery, promising 5 hours of talk time (400 hours standby).
Given the crazy telecom race in India, it's not new to own multiple cellphone connections, infact a CDMA and GSM combo still works for many. The Akai Trio lets you forward calls amongst the three SIMs inserted to divert calls to the active one (yes, you can't have them all active at once). And the ebook, gaming and USB claims, we would wait to try this thing out before raising your hopes anymore!