There were rumors already, suggesting that Amazon might be working on a new addition to its Kindle lineup. But now as per BGR, Amazon is getting ready to launch not one but two tablets with one of them being a 10 inch tab.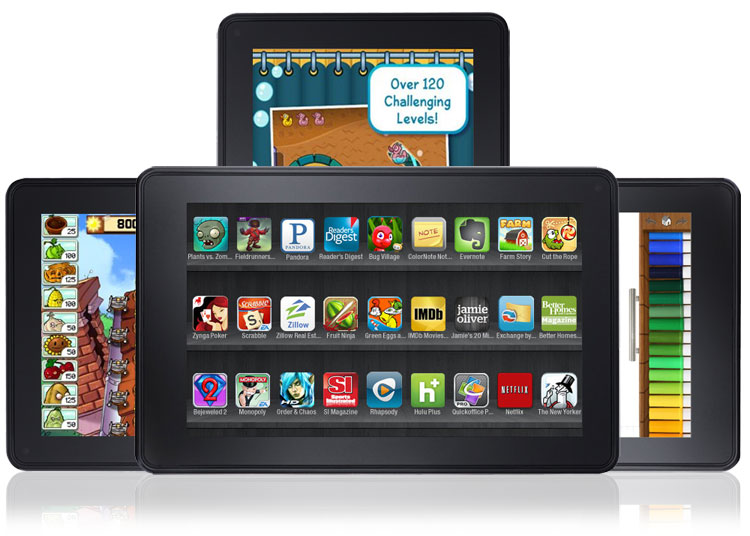 As per BGR, Amazon is getting ready to launch a 10 inch tab with dual core processor which is being called "Hollywood" for now. And as per their source Amazon will launch an upgraded version of their 7 inch Kindle Fire which would boast of a much better build quality and design.
Both the new models are set to receive a metal casing body instead of the soft touch plastic which was simply not up to the mark for a lot of users. The new tabs are supposed to be thinner than the new iPad and will not feature any buttons on the front or sides.
The 10 inch Kindle may sport a secondary camera on the front and have an HDMI out port as well along with the customary default microUSB port. We hope that the design of the 10 inch Kindle does not end up being similar to that of the new iPad thus triggering a patent battle between the two.
The new 7 inch Kindle is set to be priced as the original one at $199, while the first edition of the Kindle Fire will receive a price drop to $150. With Google launching the much rumored Nexus 7 tablet, many believe that Google was taking a direct aim at Amazon. Hence it would be very interesting to see how Amazon responds to this challenge from Google.
Amazon Working on a 10 inch Tab with Metal Casing