Google has finally revealed its new version of Android on the works dubbed as the Android M at the recently held I/O 2015. While this latest version of Android got unveiled, it is pretty funny that Android Lollipop is yet to reach most handsets. However, it seems like the new Android M which still hasn't yet got an official name is expected to come with a lot of new features and enhancements concentrating mainly on security and user experience.
While the pre-release version has been made available during the I/O conference to the developers, the full version will only be launched officially later this year. Since we have previously said that the Android M concentrates more on security and user experience, the new apps permissions system is what we need to talk about at first.
In Android M, users will be able to approve or deny security permissions such as camera or location access only when they are using a particular function in an app which was previously missing. This move gives more control in the hands of users. Along with this, Google is bringing a huge change in the total web browsing experience from mobile by giving developers the authority to open content related to their apps directly in their apps. The users will henceforth not be interrupted with a dialogue box every time asking for their choice.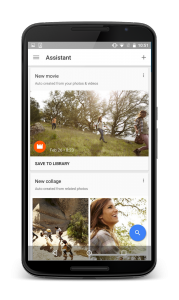 Android M will also have a floating bar where users can easily access Copy/Paste options giving more flexibility.The features do not stop here. Google is also coming up with a new payment system, finger print support, unlimited syncing with photos, power managing feature, called as Doze and USB Type C support and many more.
Now, with these being said, it is no wonder why Android M is expected to be the best Android version ever!