One of the superlative selling features of Android Marshmallow has been Now on Tap. What Now on Tap essentially does is that it takes the screengrab of what is on the screen of the user and uploads the information to Google. Google searches for the keywords from the grab and display any contextually related information in the form of Search results. For example, if you are talking to your friend about a restaurant and making plans for a dinner on a fine evening on WhatsApp you can activate Now on Tap by long pressing the Home button and Google will give you the address, timing as well as the relevant reservation information.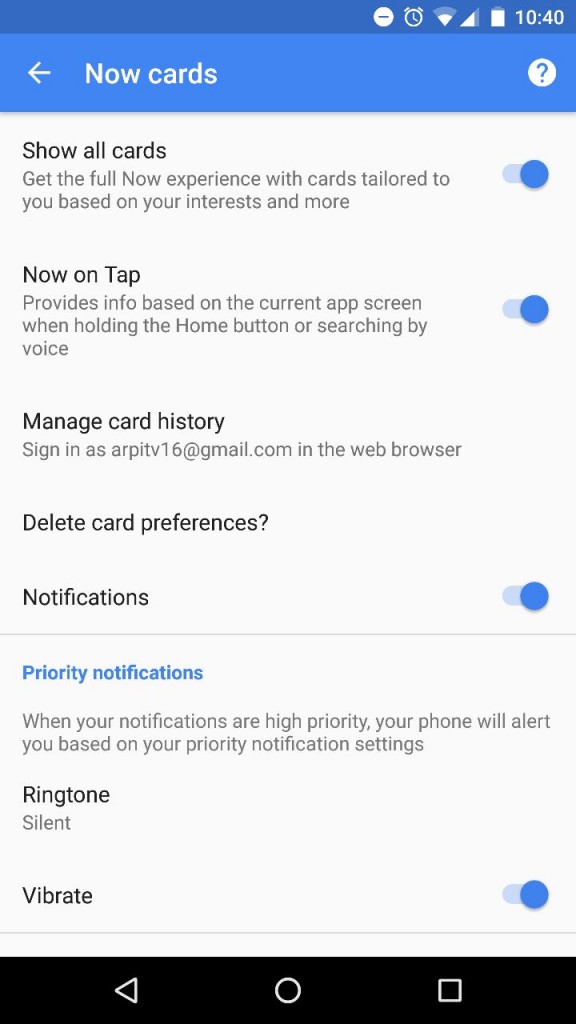 However, the sad thing with Now on Tap is that it is not really very useful. It can recognise only a specific set of keywords so far and as a result, you are not really going to be using the service very often. This was the case with Google Now too, till the service was populated and we expect the same to happen with Now on Tap. However, till then, Google Now remains an infinitely more useful service. Until Marshmallow came calling, you could simply swipe up from the Home button on your phone in order to launch Google Now or simple swipe right from the first desktop page in order to view Google Now. With Marshmallow, the former option seems to have been disabled, and you need to either go via the Notification drawer or via swipe across the Home Screen in order to access Google Now.
If you are in the category set that feels that Now on tap is really not your thing at least for now, you can actually bring back Google Now to launch right off your Home button, saving you the efforts of always having to come to the Home Screen. In order to do this, you simply have to turn off Tap on Now, by going into the settings of Google Now and then into Now cards. Under Now cards, you will see the option of Now on Tap, simply slide the button off. The moment you do that, Now on Tap will no longer be functional and as a result, you will be able to long press the Home button on your Android phone and that would launch Google Now instead of Now on Tap.
We tried to use the trick on our Nexus 6P and Nexus 5X and it worked beautifully so we are assuming that the same would hold true for all Marshmallow phones. Do try it out and let us know.