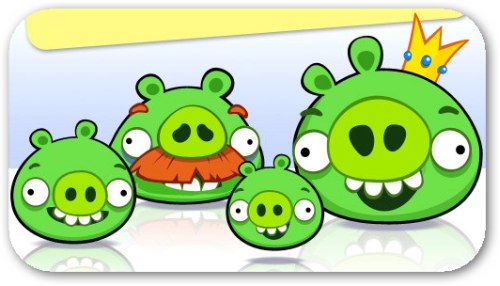 After becoming the top paid app on Apple App Store, Android Market and other application stores, the most popular mobile game would soon be seeing its Facebook version. The Facebook version of Angry Birds is claimed to be an entirely revamped game with exciting new features. "There will be completely new aspects to it that just haven't been experienced in any other platform", says Rovio Mobile's CEO Mikael Hed.
Ofcourse it would completely utilize the 'social' aspect of Facebook bringing new users through friend invites, challenges and score competes. The Facebook app would also see the pigs in a 'prominent role'. The game is expected to be released next month.
The game is confirmed to be released on PlayStation, Xbox and Wii and PC. Also, a movie based on the popular game is currently in the making.
Via [TechieBuzz]