Well, after engaging in numerous patent battles against Samsung and winning quite a few, Apple has finally tasted defeat in a patent war against Motorola. Motorola confirmed today that Mannheim District Court in Germany has granted an injunction against Apple for patent infringements.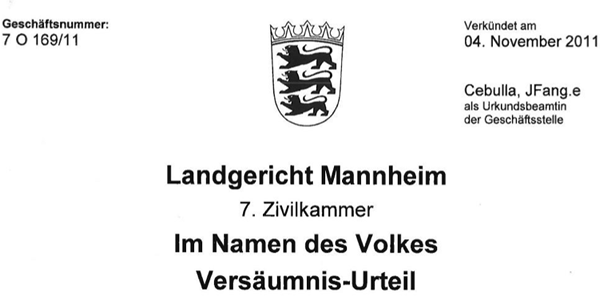 Foss Patents reports this as a case of default judgement, as in Apple never replied to a patent infringement case filed by Motorola in the German court and thus the ruling was done in favor of Motorola. As per Foss Patents, Apple might be required to pull out their products from Germany or pay some damages to Motorola based on the injunction from the court.
But as per an official statement from Apple, the case is just a procedural one, meaning that even though Apple has been hit with an injunction it won't affect their their ability to sell devices in Germany.
As per Foss, one of the patents related to GSM, UMTS and 3G technology while it's still not clear what the second patent was. Though its ironic that Apple receives an injunction in the same country where they had managed to get Samsung Galaxy tab banned in Germany a few months back.