As per a report from Reuters, Apple is dishing out appraisals up to 25% on current package to their retail employees after an internal employee survey found that they were not happy with their salaries.
The pay hike would help Apple improve its employee retention, as Microsoft was apparently poaching their retail employees with the promise of a few added perks, signing bonuses and promotion opportunities.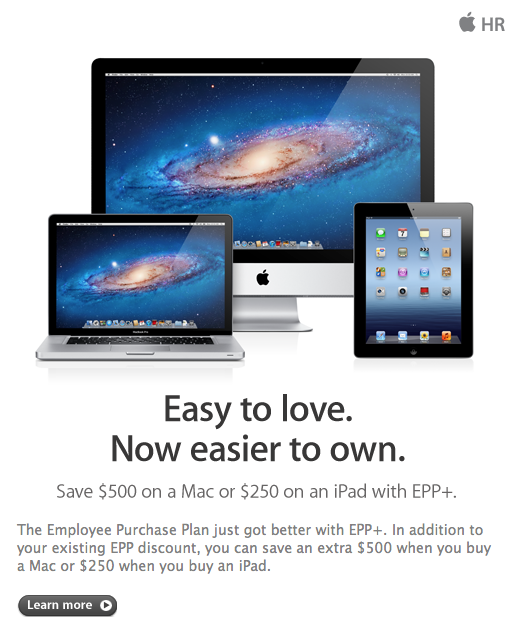 At the same time Apple has started their Employee Purchase Plan+ from Wednesday, which would allow an Apple employee to save an extra $500 on select Macs and $250 off the iPad. The plan was announced by Tim Cook earlier this year in January for all employees, except those on probation.
The offering is however, not applicable for the Mac mini and the new MacBook Pro with Retina Display. The Mac mini obviously cannot be a part of the discount scheme because of its low price. Though, it seems that the MacBook Pro has been excluded for now due to its high demand and thereby lack of enough supply.
Apple is the most valuable firm in the world and is said to have cash reserves more than the US Treasury. It only makes sense for the firm to take care of its assets (read employees) and pass on some benefits to them as well. But that EPP+ plan just made me go green with envy, tempted to apply to the fruit company.

Apple Offers Employees 25% Appraisals & Hardware Discount Programs