Bloomberg is reporting that Apple has opened a "Secret Laboratory" in Taiwan to develop new displays. They seem to have a count of no of engineers in there (50) and they even caught hold of some of these employees stepping out for a 'sutta' break. Seeing this story being shared so widely on my timeline, I gave it a read. Apparently Apple has no nameplate on this 'secret' building they have put up and that makes our reporter friends even more curious. Why not! After all its holiday season and there won't be much news form Cupertino anyways.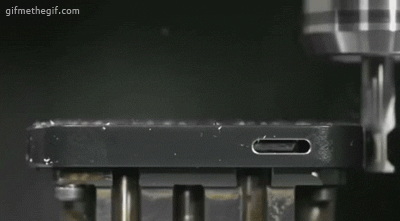 Apple is known to meticulously work on every little detail of their hardware and they sure know how to advertise it well. Be it the glass built iPhone 4 that defined what a modern smartphone should look like or the plastic body iPhone 5c, Apple makes sure it talks about the tiniest of details, design elements and even construction process. Apple even builds its own processors along with numerous other hardware components that go into its smartphones. And when it does work with a third party to manufacture or source any of these components, you never see them acknowledge them. Be it Corning Gorilla Glass, the story behind which was revealed in Walter Isaacson's biography of the late Steve Jobs or Samsung who has manufactured the A series processors and displays for Apple for several years now.
Yes, Apple innovates on the hardware front and it is a key differentiation from the me-too products from most of its competition. It is obvious that they are at this given point working on the next MacBook, iMac, iPhone and even the EarPods with all efforts being put into making these products lighter, faster and efficient. This may include some breakthrough innovation on the display front as well and that's not unexpected from Apple.
So Apple, who probably has dozens of Asian factories / research centres to gets its work done. Taking over an old Qualcomm facility to work on something which we believe is a next generation display is no news to me, nor is it something that should come as a surprise to us.