After the two-day reprieve, Day 7 of Apple vs Samsung courtroom trial started with the cross examination of Hal Poret, a researcher at ORC International, who was called in by Apple, on Tuesday, day 5 of the courtroom trial.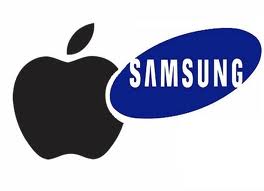 Poret had prepared a survey for Apple in which he concluded that the iPhone and the iPad had secondary meaning for consumers. The survey revealed that consumers identified Apple products from their shape and size. Samsung's attorney Bill Price indulged in a lot of word play with Poret, in an attempt to poke holes in the survey methodology, but was unsuccessful, after which Poret was excused from the witness stand.
The Cupertino company called in Kent Van Liere,  a market researcher who conducted two studies comparing Samsung devices to Apple's, to testify. The two studies done by Van Liere were on how consumers associate look and design of samsung phones with iPhones, and how consumers confuse galaxy tablets with iPads.
In the first study, he showed participants images of the Samsung accused phones Fascinate and Galaxy S II Epic 4G Touch, along with the BlackBerry Storm, which acted as a control device. The study revealed that 52% of the respondents identified Fascinate as  Apple product, while 51% identified S II Epic 4G Touch as Apple product. A mere 14% of the respondents associated the Storm with the iPhone manufacturer.
In the second study, Van Liere, attempted to measure if consumers are confused by the accused devices, in this case Samsung Galaxy Note 10.1, while seeing them used in everyday situations. The participants were shown three videos; one of Galaxy note 10.1 with Samsung branding, second of the same device sans the branding and a third video of Nook Color, which acted as a control device. The study revealed that 43%  of the participants identified the unbranded device as Apple product, while 30% of the participants associated the branded tablet to an Apple. Van Liere said the numbers from the survey conclude that consumers do mistake Samsung devices for ones produced by Apple.
On cross examining Kent, Samsung's attorney, Bill Price asked him why he didn't use other tablets such as Motorola Xoom as a control device? When Van Liere said he didn't want products that infringe the patents, Price quickly probed him whether Apple believes Motorola infringing its patents. An objection by Apple's legal team was sustained. Before Van Liere was excused, Price made a comparison between Apple and Samsung, to that of McDonalds and Burger King, stating that each is so big in their industry, consumers are bound to confuse one with the other.
Next person to take the witness stand from Apple was Ravin Balakrishnan, a computer scientist and University of Toronto professor, who took the jury through nuances of the '812 patent, the visual effect that happens when an image on a screen bounces or snaps back when users scroll to the end, also known as the "rubber-band effect." Balakrishnan said that the effect is important to the user interface for smartphones, because more scrolls are required for smaller screens., and this tells the user when they've reached the bottom of a page. He concluded that Samsung's 21 devices had infringed on Apple's rubber band patent.
During Balakrishnan's testimony, Apple attorneys showed yet another internal Samsung report, a 94-page document that showed how Samsung mimicked the 'rubber band effect', suggesting that it "provides a fun visual effect when dragging a web page" and  needs to make its way into Samsung's line.
Samsung's attorney, Kevin Johnson, got Balakrishnan to admit it's possible to get the bounce effect without a patent violation, although he maintained it has to be different. Johnson challenged Balakrishnan by showing video of different Samsung devices, where an image doesn't bounce, instead  the image leaves and doesn't come back. Balakrishnan however maintained that the feature exists in other applications.
Karan Singh, a professor of computer science at the University of Toronto, was next after Balakrishnan. Singh testified about the patents that cover the tap-to-zoom features stating that  24 Samsung products violate the Apple technology patent. He also testified that Samsung violates Apple's patent on the technology that differentiates between single finger scrolls and double finger gestures. Singh further stated that Samsung devices infringe 1/3 of patents covering the tap gesture on iOS devices. Apple's legal team showed another internal Samsung report, which recommends double tap gesture & using iPhone "as a design benchmark."
Apple's next witness to take the stand was John Hauser, a marketing prof at MIT. He did surveys to determine if Samsung consumers would pay a "substantial" premium for features at issue in the case. The surveys concluded that smartphone users would be willing to pay a $100 premium for the features on smartphones and $90 premium for features on tablets, Samsung is accused of copying.
Boris Teksler, Apple's Director of Patent Licensing and Strategy, was the last person who took the stand, on day 7, after Hauser. Teksler ran the jury through company's stance on patent licensing, including the meetings and negotiations that took place between Apple and Samsung.
Teksler said, "We were shocked, when Samsung introduced "copies" of Apple's devices." He added  "First, they were a trusted partner of ours, and we didn't understand how a trusted partner could build a copycat product… and so we took it so seriously that Steve Jobs and Tim Cook met with Samsung executives."
According to Teksler, Steve Jobs and Tim Cook took their complaints straight to Samsung and his company entered into licensing talks, where Apple asked the South Korean conglomerate to pay a base rate of $30 per touchscreen phone running on Android, Windows Phone, Symbian, and Bada. The Cupertino company suggested a base rate of $40 per tablet, decreasing to $30 over the course of two years.
Teksler will be continuing his testimony on Monday. Apple's lawyers, who have used over 11 hours of their 25-hour trial time, as compared to Samsung's 12 hrs and 16 minutes, said they'll likely wrap their affirmative case Monday.
Apple vs Samsung Courtroom Trial: Day 7