Asus has introduced two new gaming laptops in India namely, the TUF Gaming FX504 and the ROG G703. Both the notebooks are packed with topnotch specs and are powered by Intel 8th generation CPU.
Asus TUF Gaming FX504 Specifications
The TUF Gaming FX504 belongs to the TUF series of Asus laptops that are designed for high-end gaming. It features a 15.6-inch IPS display that supports Full HD resolution of 1920 x 1080 pixels along with a refresh rate of 120 Hz and a response time of 3ms. It comes two CPU models. The base model features Intel Core i5-8300H processor and the higher model has Core i7-8750H processor. The CPU is coupled with 8 GB of DDR4 RAM and it includes up to Nvidia GeForce GTX 1050 Ti graphics. When it comes to storage, the TUF Gaming FX504 provides its users with 1 TB of Firecuda hybrid SSD along with a 128 GB NVME PCI Gen3x4 SSD.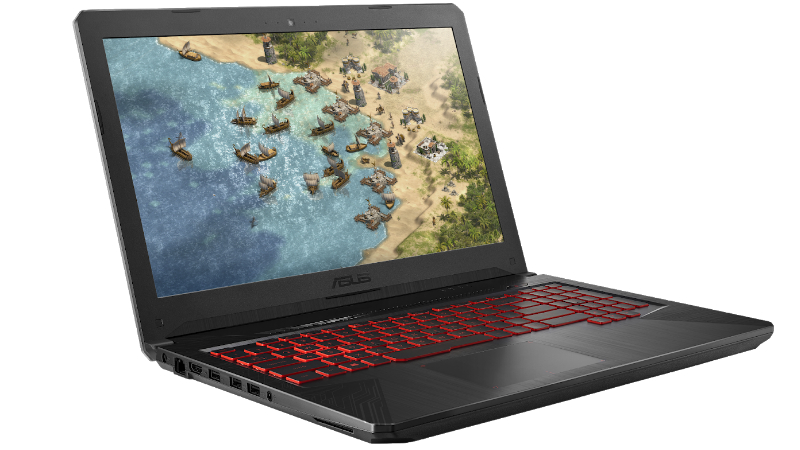 The TUF Gaming FX504 is equipped with Anti-Dust Cooling (ADC) along with fan overboost. Asus claims that the keyboard of the Gaming FX504 has a lifespan of around 20 million key presses. The notebook is priced at Rs. 69,990 for the Core i5 variant whereas the Core i7 model can be bought for Rs. 89,990. It will be available for buying offline and online from the third week of this month.
Asus ROG G703 Specifications
The Asus ROG G703 is a more powerful notebook than the TUF Gaming FX504. It houses a larger IPS display of 17.3 inches that offers a refresh rate of 144Hz. It also produces Full HD resolution. The 8th generation Intel Core i9-8950H processor along with Nvidia GeForce GTX 1080 graphics and 8 GB of GDDR5X RAM powers the notebook. Apart from 2 TB Firecuda SSHD, the device also features three NVMe PCIe 3.0×4 512 GB SSDs with RAID 0.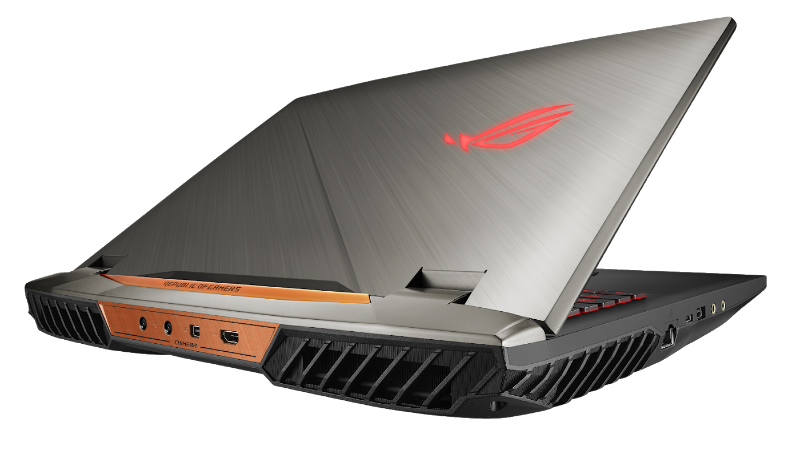 For immersive gaming experience, the ROG G703 offers its users with Aura Sync technology that provide gamers with light effects with compatible mice, headsets and other accessories in order to create a personalized gaming setup. It provides users with eight lighting modes through the Aura control panel.
As far as the pricing is concerned, the ROG G703 will be selling for Rs. 4,99,000 in India and the company will be selling only one variant of it. The offline and online channels of Asus will be selling the ROG G703 starting form the first week of June.
What do you think about the new gaming laptops from Asus? Share us your views by posting your comments below.