Until not long ago, I never suggested my friends to buy an Android device that cost less than Rs. 10,000 here in India. While it is understood that a huge chunk of India's smartphone buyers are indeed opting for Android devices priced in this Rs.5000 to Rs.10,000 segment, the overall user experience on these handsets tend to leave even the most patient of users irritated. There are multiple reasons for this.
The issue with sub 10k Android phones
When you buy a handset on a shoestring budget, it is expected that you make "some" compromises. In case of Android devices, these compromises are usually made on the hardware front. Apart from low RAM (usually 512 MB or lesser) and internal memory for apps, the processors used on these phones would be slower than their more expensive cousins. While the lack of enough RAM will make its presence felt as soon as you buy the phone, the lack of enough storage space for apps will start throwing up symptoms in due course. Some apps can only be installed on to the internal memory and if you have many such apps, you would end up filling it up quickly – and eventually end up slowing the phone down to unusable levels.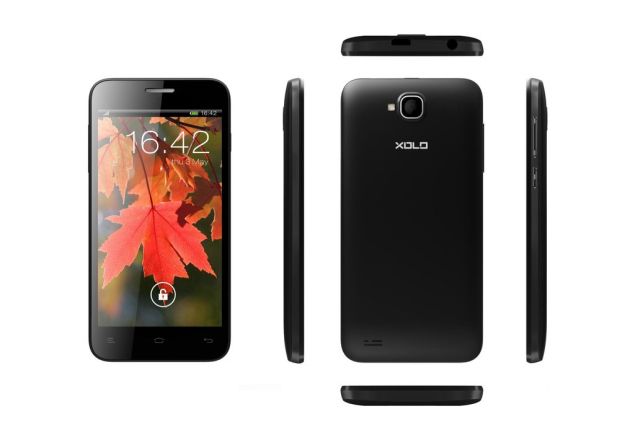 India being a very price conscious market, people eventually do give in to temptation and end up buying devices that within months of their purchase either slow down or worse, conk off completely. Without naming any local brands, the overwhelming opinion is that our homegrown mobile phone manufacturers have a long way to go before their after sales services reach some standards. So, overall, it was  grim scenario.
But not long ago, Nokia came back with a bang (at least here in India) and launched its Lumia 520 for Rs.10,000. This was a world class, powerful handset from a reputed manufacturer competing with these low cost Androids. The price of the Lumia 520 has since then gone further southwards and has resulted in the handset becoming very popular.
But hey, the local Android guys seem to show signs of fighting back.
How I homed  in on the best sub 10k handset
The other day, one of my friends asked me what phone he should buy for a strict 10k budget. My first obvious opinion was to go for the Lumia 520 which was retailing for less than 9k. Great value for money and he gets a slick product as well. The only issue was Windows Phone 8 which he didn't particularly prefer. But then I decided do some research and figure out what the best Android phone under 10k that is currently available in India. I looked  around online prices for other handsets and found that the Xolo Q800 was going for Rs. 9,300 on a popular e-commerce website. Now – the Q800 has some formidable features and that price was indeed very tempting. After giving it due thought, it was decided that he would go for the Xolo Q800 and not the Lumia 520.  Please do understand that in this case, "best" meant the phone giving my friend the most bang for his bucks.
Here are the reasons why we ended up opting for the Xolo Q800 instead of the Lumia 520:
The phone ran Android JellyBean  – a fairly new version of the OS

It gets 1 GB of RAM which no other Android phone currently offers for a sub 10k price

The MediaTek MT 6589M chipset it uses is usually found on devices that are much more costlier. (The Canvas HD which costs around Rs.13,000 uses the same processor – albeit slightly faster.)

The display measure 4.5 inches and has a resolution of 960*540 pixels – which is not bad at all.

Xolo is known to be marginally better when it comes to after sales support.
Well, all these factors considered, it was decided to go in for the Xolo Q800 which cost us a mere Rs.9357.
Now, the catch here is that this product might as well be discontinued in the near future and this is possibly as low the price would go. The device retails for around the 10k mark at good ol' brick and mortar stores so you might want to get hold of this real fast!
What do you think? Was this a good idea? Do you know of any better deals for under Rs.10,000? Do let us know! Just for the record, my friend is quite happy with his new acquisition.