If figures from the security firm LookOut is anything to go by, there is an increase in the risk to privacy, due to the aggressive ads in apps, as reported by Reuters.
Some ad networks, especially those on the mobile platform, are said to have access to an individual's data, in this case, app users, including their contacts and whereabouts. As of now, these networks are estimated to have access to 80 million smartphones around the world, which means, there is a risk to private mobile data of an estimated 80 million people, often without their knowledge. Security holes exist everywhere be it any platform from Android, Mac OS X & iOS to Windows or even BlackBerry.
As per the research by LookOut, personalization apps like wallpaper and screensaver, have the highest percentage of aggressive ad network integrations at 17%, followed by entertainment apps and games apps at 8% and 7% respectively.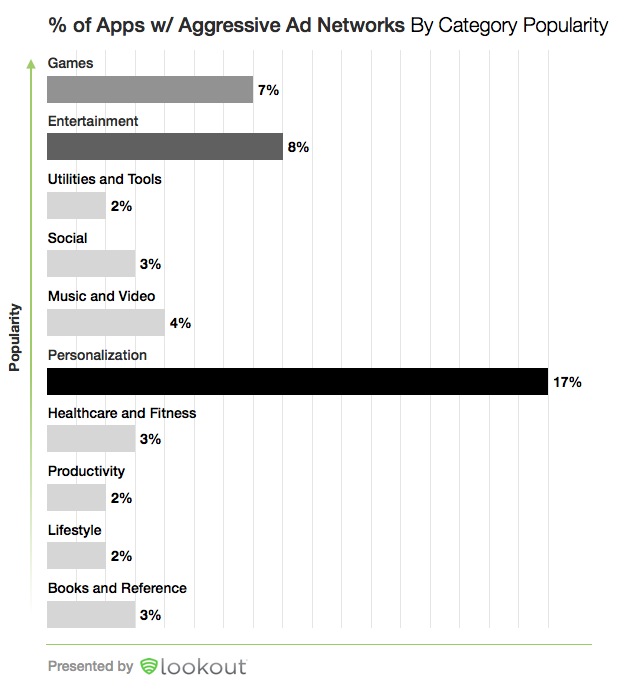 Many of these ad providers also use aggressive mobile ad delivery techniques that can confuse users, like changing bookmark settings or delivering ads outside the context of an individual app, changing browser and desktop settings, and accessing personally identifiable information without suitable notification or transparency.
With their new Mobile App Advertising Guidelines, LookOut unveiled, industry's first guidelines on how application developers and advertisers could avoid raising consumer angst over too aggressive ads, which could hit badly the $8 billion industry.
"Since protecting users is our top priority, we'll also use these guidelines to help us identify what qualifies as adware. This is a living document that will change as the industry evolves, but ad providers that do not follow the basic requirements could be flagged as adware", said LookOut in their blogpost.