If your day job requires anything to do with the internet, then high chances that you use or at least have used Bitly, the link shortening service. In fact, most of the die hards, use Bitly as the jargon for shortening links, such has been the popularity of the service. In a world where everything is available as an app, you would be surprised to know that Bitly did not have a working app of its own. You relied on third party apps like URL Shortener in order to get link shortening to work.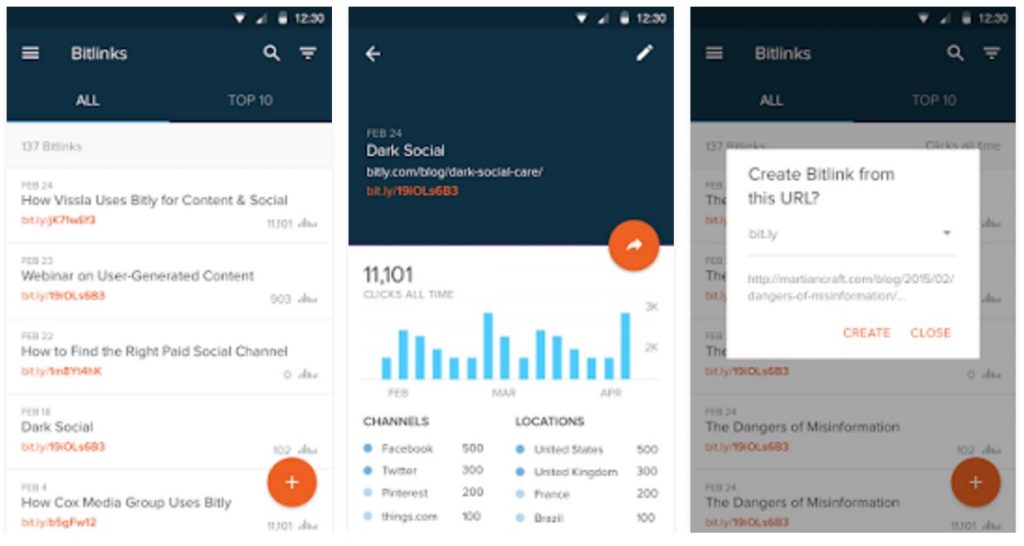 Thankfully, Bitly has finally brought an Android app of its own that users can now download and use it for shortening their links. Just like the web version, if you have a paid account, you can choose the Bitly name, or you can simply shorten the link, share it and then monitor the performance of the link in terms of how many clicks did it receive.
The application is free and available on the Google Play Store to download. All you really need to do is to have a link that you want to shortnen on the clipboard and simply launch the app. The moment you do this, you will see the option to shorten link and you can take it from there onward. As expected with modern apps, the Bitly app too, comes with the highly acclaimed Material Design, so you are looking at a well designed and good looking app for sure.