The BlackBerry Limited developer account is back on with the three applications i.e. BES 10 Client, Work Space Manager for BES10 and Secure Work Space for BES10. Last night, we had reported about BlackBerry removing their developer account from the Google Play Store.
The removal of the account did cast a doubt about the arrival of BBM for Android following the delay in the official release of the application. But Andrew Bocking head of BBM at BlackBerry, clarified in a statement later that BBM for Android will not be rolled out this week.
See: Breaking: BlackBerry Removes Google Play Developer Account.(Updated with BBM Announcement)
As reported last night, it indeed seemed like a temporary purge to clean up all the fake BlackBerry applications that earlier invaded the Play Store.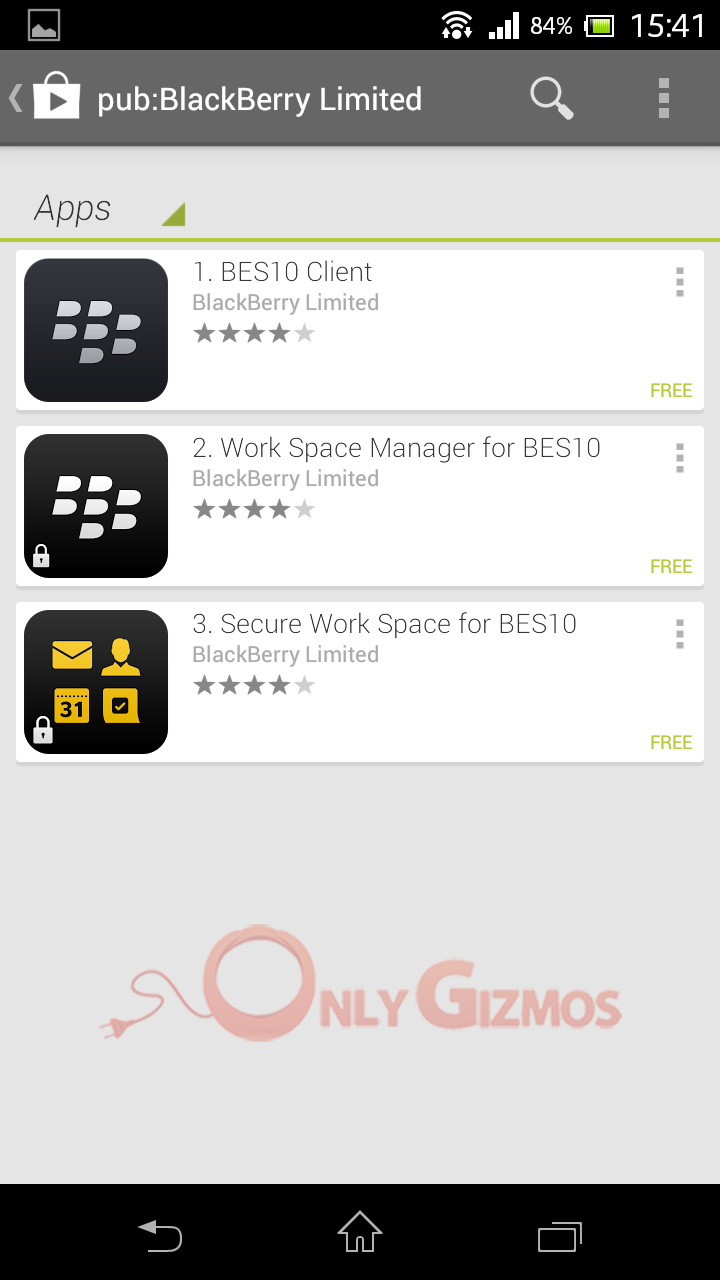 Like we reported earlier about the fake BBM for Android applications on Play Store, some of them were indeed taken down by Google. But new applications have surfaced into the picture with the developer accounts Activision LLC, Blackberry Messenger BBM and Free BBM Apps Store.int Home. These applications were added/updated today i.e. 24 September 2013; as it clearly shows in the screenshots.
Note: These applications are fake and not from BlackBerry; please do not download them.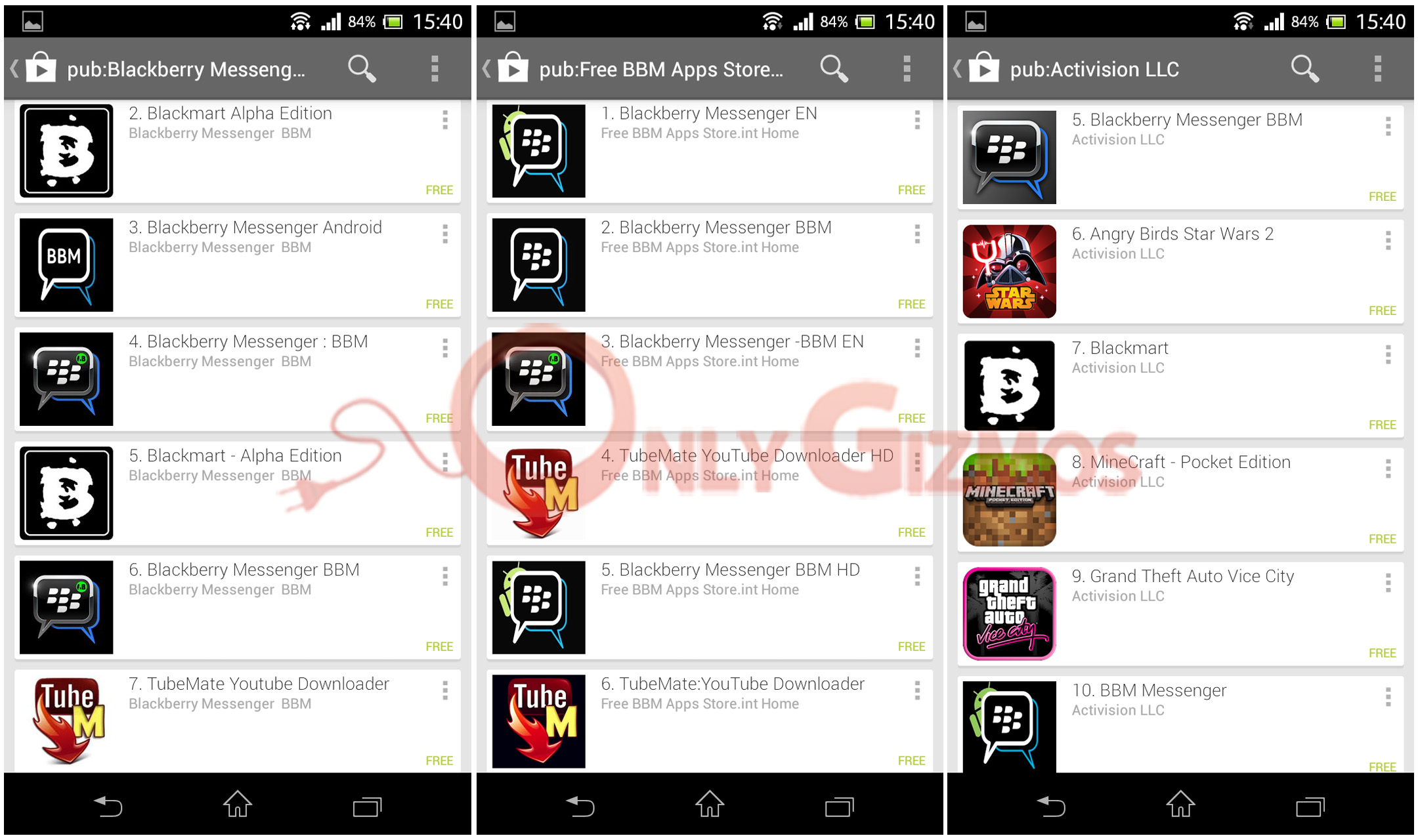 The description of these applications are totally unprofessional and contains words related to sexual orientations and names of other applications like Angry Birds, Tiny Flash Light+LED, etc to name a few.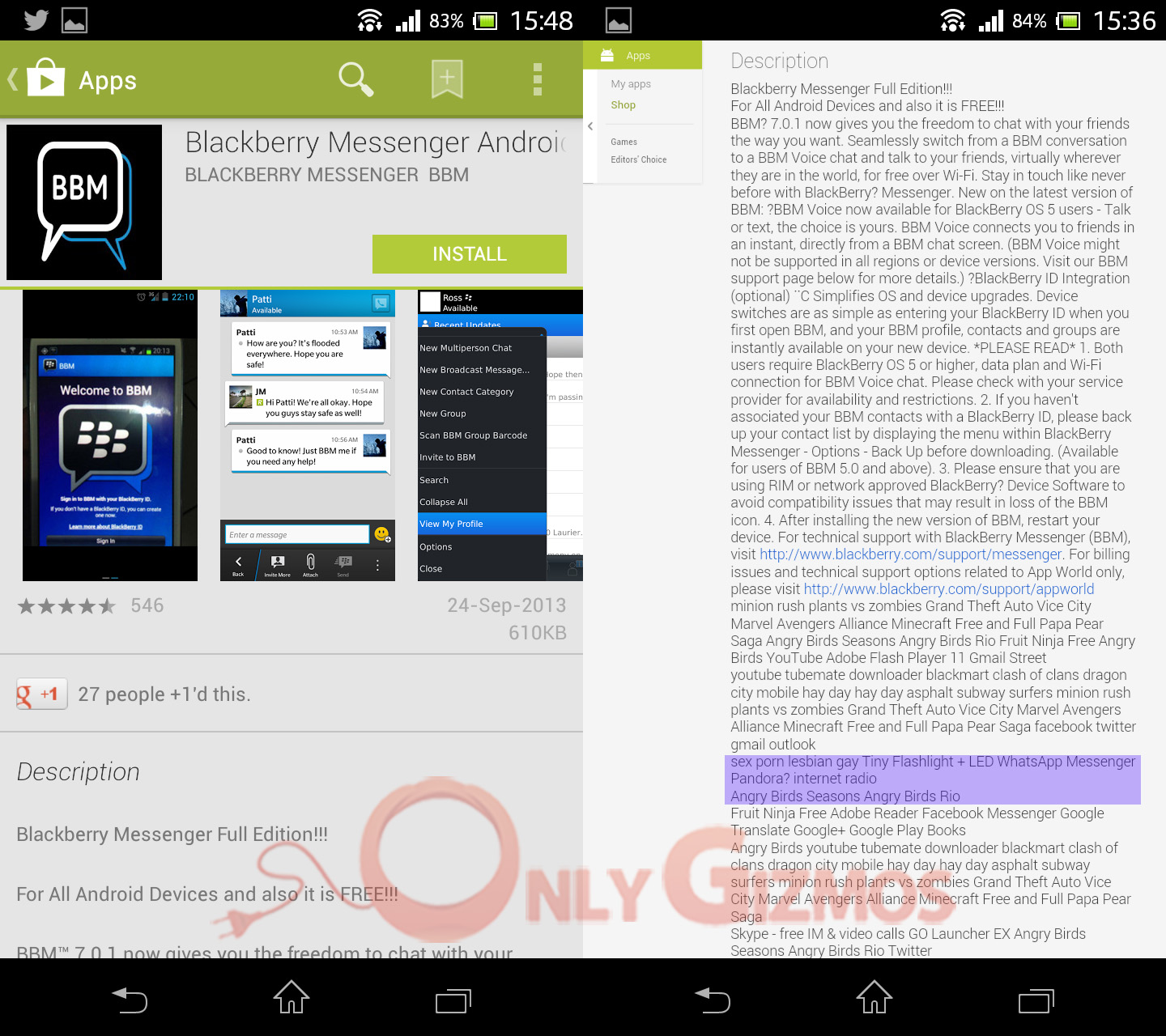 Like the other applications that were deleted from the Google Play Store, we expect these applications to be removed soon. But what remains to be seen is what are the officials at Google going to do to prevent such applications from surfacing again and again and again!