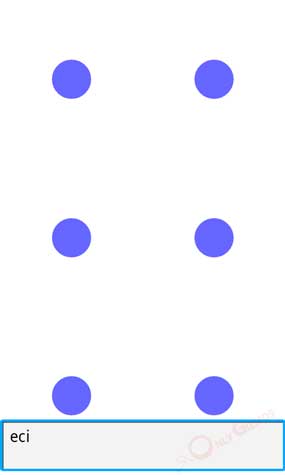 Last week we looked at BrailleType a unique solution to help the visually challenged to type on touchscreen devices. And within seven days developer Ankit Daftery has an update for us. After interacting with folks at the Industrial school for blind in Mumbai, Ankit has made a few changes. We believe these are significant changes to the app and takes it closer to a public release. Here is a change log:
Added screen calibration: Makes it possible to determine the screen size by touching the edges of the screen along with audio &

haptic

feedback.
Improved Usability: The new version of

BrailleType

does away with multi-touch inputs and thus one need not press all combinations for a character (up-to 5 in Braille) together. Single press for each Braille dot comes in.
New Commands: Alongside white space,

BrailleType

now allows backspace and new line. These aren't native Braille commands but required for digital input.
On screen visuals: The Braille touch points are now visually shown on the screen. This helps anyone training the blind for using

BrailleType

to understanding the layout. 
We tested the new

BrailleType

app on a

Samsung

Galaxy S and here is the video:
Ankit

isn't 100% sure about when the app can make it to Android Market, In our conversation with him, he stressed on perfecting the functionality first. 
BrailleType

currently is a standalone keyboard on Android and

Daftery

plans to integrate it into the stock Android keyboard going ahead. This would allow 3rd party apps on Android to use

BrailleType

, thus bumping its value proposition.