Saygus unveiled its Android-powered VPhone at CES yesterday. And it comes with a first-of-its-kind feature for smart phones:  Hassle-free two-way videos even on the EDGE.  Saygus calls it a PCDA (Personal Communications Data Assistant). Video conferencingis supported by many handsets, but it eats up a lot of bandwidths. But Saygus states that the phone can run at 18 to 22 FPS on EDGE and upto 30 FPS on 3G.  It also claims that on VPhone, we can have up to 10,000 minutes of video conferencing on 5GB bandwidth.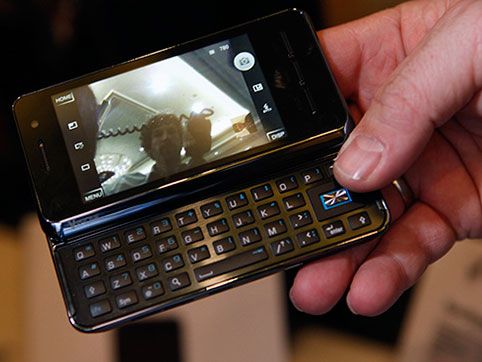 Chad Sayers, founder and CEO of Saygus, says :
"We have designed our own proprietary video calling software that's optimized so you can get 3 to 4 hours of video calling capability on extremely low bandwidths"
One the specs front, the VPhone has a 3.5 capacitive touchscreen with autofocus and runs on a Marvell PXA 310 (624 MHz) processor. Memory wise VPhone has 512 MB internal Flash Memory with SDRAM of 256 MB.  Add to it a 3D-accelerometer (G-sensor). Battery is said to give a talk time of  upto 7 hours (complete tech specs).
The VPhone is a CDMA phone, expected to stores soon with Verizon in US, after it passes the carrier testing. Pricing, as Sayers said, "will be very competitive".
[Via Wired]