Phone manufacturers in India have managed to carve their own niche in the smartphone market. Everyone seems to have aced a particular price segment and for Chinese smartphone maker Coolpad, it's the sub 10,000 bracket to some extent. They have delivered impressive phones in this price range and will hopefully continue to do so.
However, this price bracket is also the most competitive among all. Any new launch below Rs. 10,000 is bound to face immense competition from pre-existing market leaders like Xiaomi and Lenovo. Coolpad has recently come up with its Note 5 Lite, a toned down version of the Note 5.
Not to forget, Coolpad is popular for introducing cool new features in this price range. To everyone's surprise, the Note 3 Lite introduced the fingerprint scanner in this budget. With the Coolpad Note 5 Lite, the brand has put out a phone with a full metal body in this price range.
Can the metal body design alone persuade you to buy it? Does it manage to stand out in the competition? Is the phone at least worth the money it demands? Let's find out.
Design:
The Coolpad Note 5 Lite looks utterly premium, all thanks to its metallic body and a design that looks worth more than the price it costs. Slight nuances like the silver lines that run through the back enhance the overall design. The phone feels as good to hold as it looks and using it single handedly is a delight given the screen size. The 5-inch device doesn't feel slippery either, a quality many metal phones need to imbibe.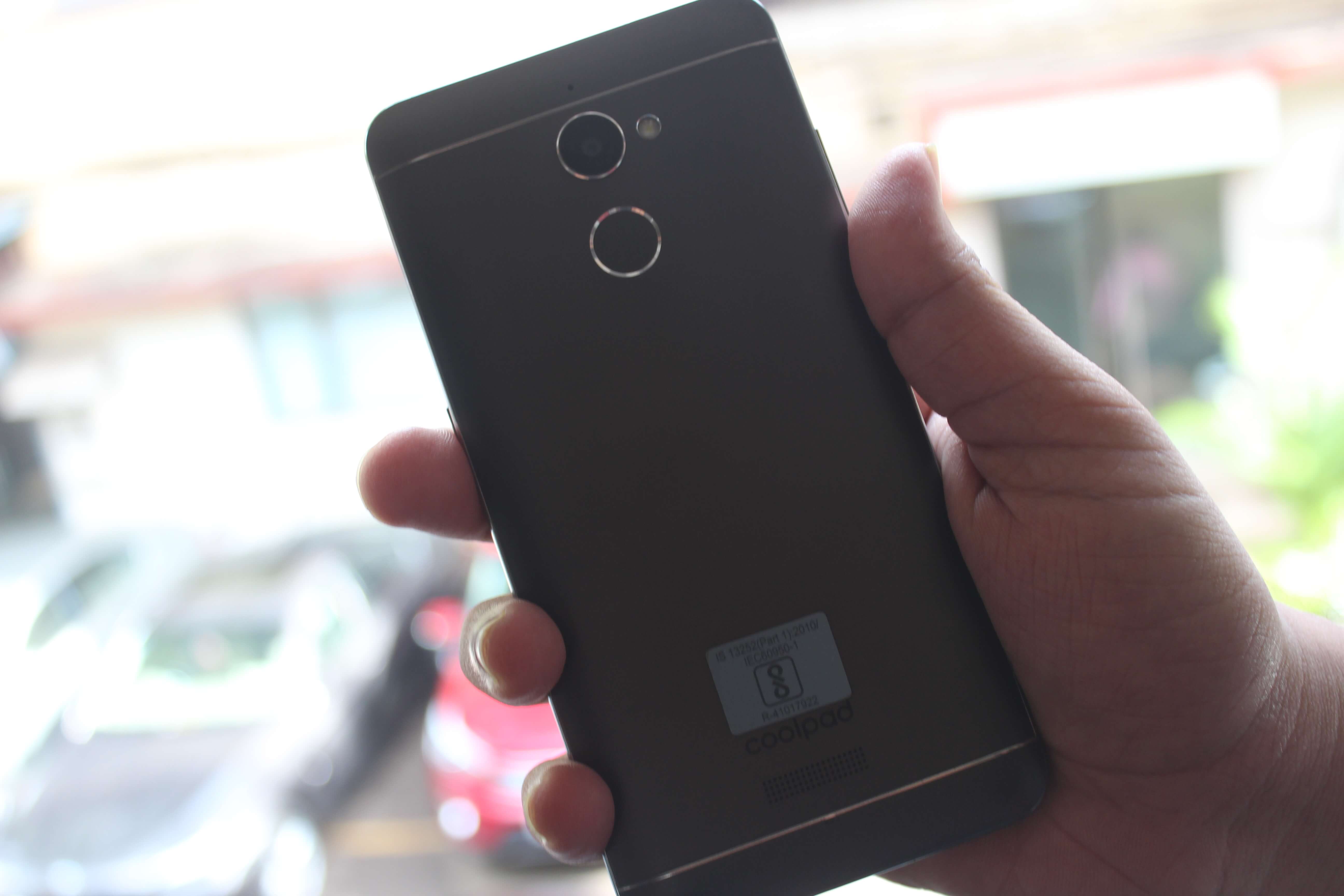 The back panel consists of the secondary microphone, rear-camera with a flash beside it, fingerprint scanner and a loud speaker, in that particular order. Each component is neatly aligned with respect to each other and they seem properly placed.
The loudspeaker might seem awkwardly positioned but it's loud enough. However, you may experience some discrepancies while the phone is placed on a flat surface, a downside to this speaker position.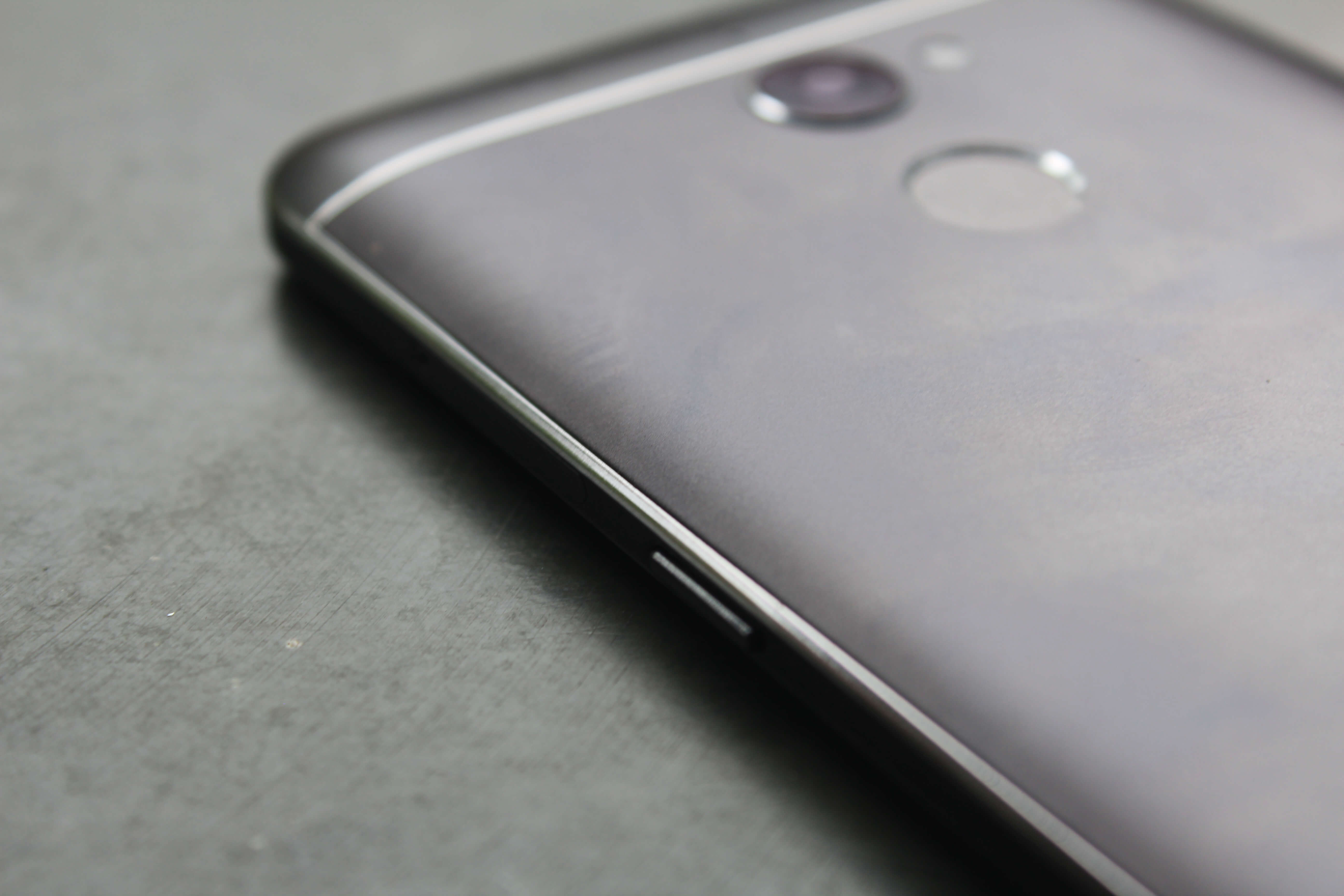 Volume rockers are placed on the right whereas the lock button is on the left side of the phone. Both these buttons are well within the reach of fingers while holding the phone, making it easy to access them whenever needed.
Design of the Coolpad Note 5 Lite might arguably be the best thing the phone has to offer. Whether the prior sentence sounds positive or negative to you might be something to ponder upon while you decide to buy the phone.
Performance:
There is nothing praise-worthy about Coolpad Note 5 Lite's performance but there isn't much to complain about it either. The phone offers mediocre performance at best and struggles to juggle between heavy apps at times. It sails swiftly while performing the daily basic tasks but that shouldn't be something to boast about from a phone that is priced in the sub 10,000 price range. To put it in perspective, the phone lags behind in terms of performance even when compared to the likes of Redmi 4A, a phone that is less expensive.
The poor Mediatek MT6735 processor coupled with 3 gigs of RAM save the grace in terms of gaming performance in the Coolpad Note 5 Lite. Although it takes slightly longer than usual to launch graphic intensive games like the Asphalt 8, they run smoothly once started. Needless to say, basic games can be played without any lags. Additionally, unlike many phones with a metal body, the Note 5 Lite doesn't heat up even after continuous gaming.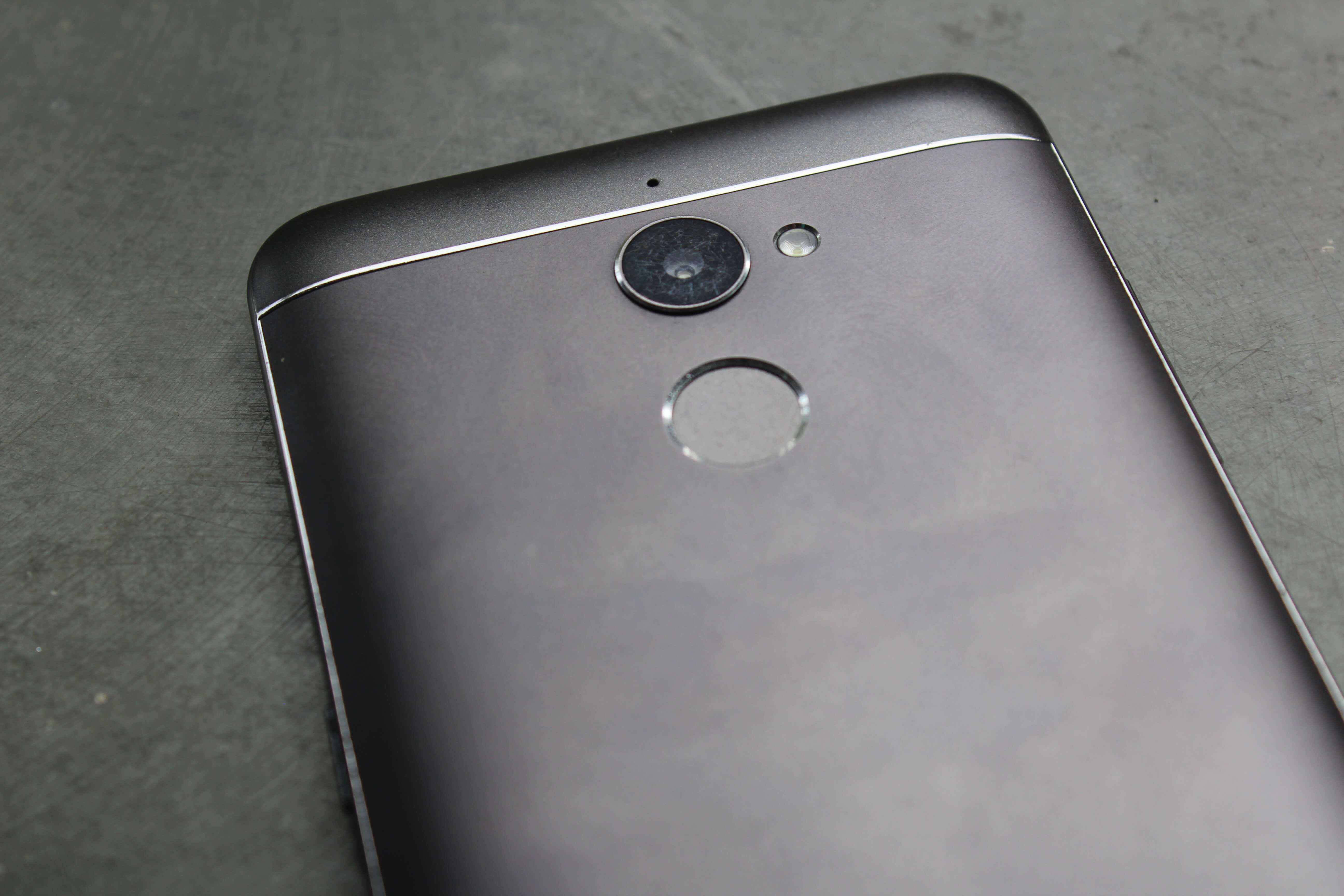 The fingerprint scanner is considerably fast and accurate. It may possibly be among the fastest ones in this price range. It is perfectly positioned for your index finger to reach there naturally. Comparing to my primary device the Redmi Note 3, Coolpad's fingerprint sensor is better in terms of speed.
Display:
Coolpad Note 5 Lite comes with a 5-inch IPS HD LCD display. The phone offers sharp image quality and decent viewing angles. Watching videos or gazing at pictures might seem enjoyable in a display of 294PPI. Your multimedia viewing experience shall stay delightful owing to the HD display as well. In comparison, the display is at par with competition from other phones in this price range.
The phone's screen comes devoid of any natural protection. Thus, you might need an additional protector to avoid scratches and minor blemishes on the screen. Even though the phone lacks an oleophobic coating, the display doesn't attract fingerprint marks or smudges, fortunately. However, something which bothered me with the display or rather the touchscreen aspect of it was that the phone didn't register my touches many of the times. It seemed quite strange.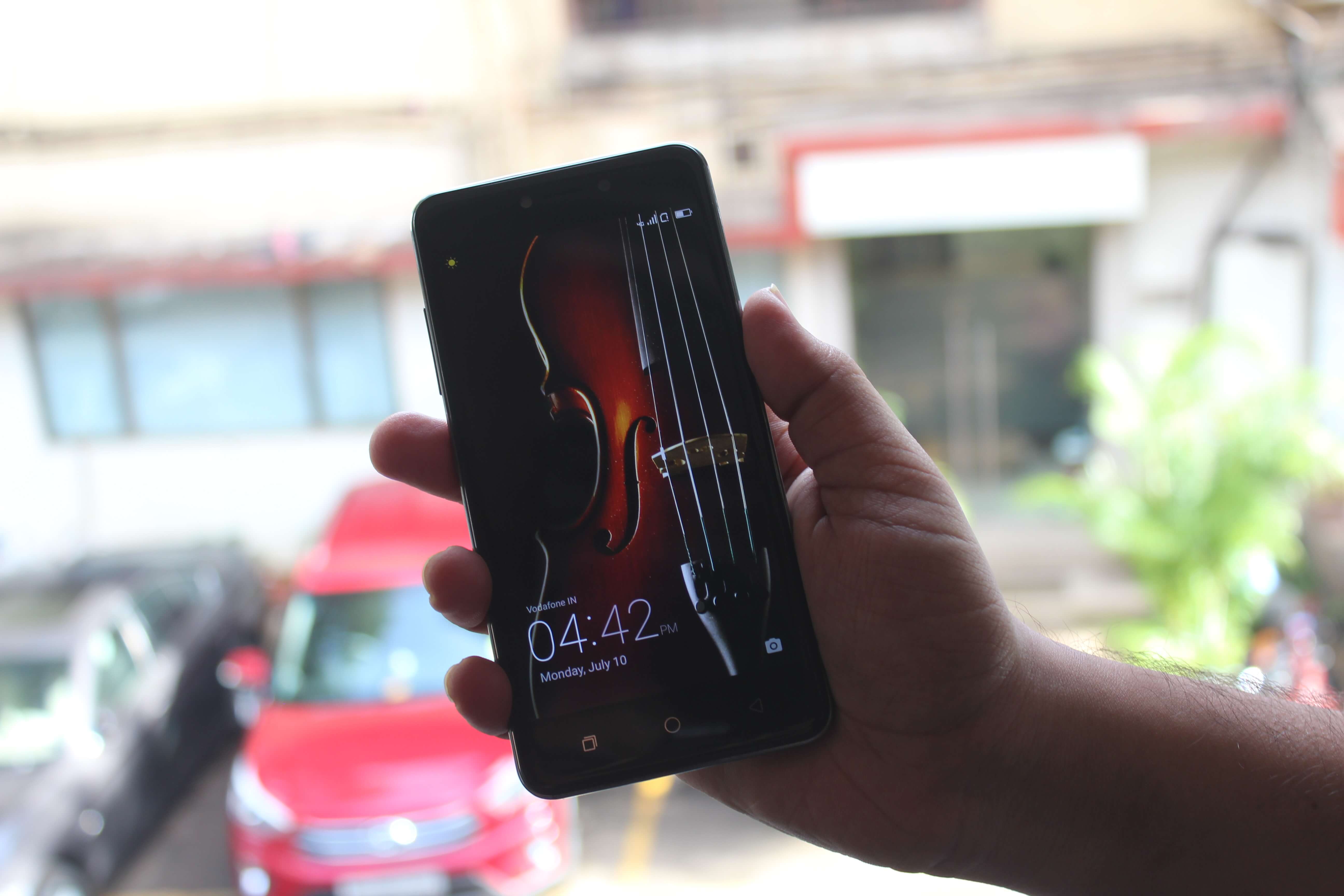 The capacitive buttons below the display are positioned well but are not backlit. I have always wondered how much additional would it cost for a phone manufacturer to provide lights for capacitive buttons and why they skip it at all. Another thing which came to my notice is that the lowest level of brightness provided by the phone is still too bright to be used at night.
One of the best parts about the screen has to be the 2.5D curved glass. It amplifies the phone's design and enhances the user experience. Gliding your fingers while using the interface will make you feel thankful for the curved glass that sits on top of the display.
Camera:
At this budget, cameras offered by smartphones are usually average or just about decent. However, both cameras in the Coolpad Note 5 Lite won't disappoint you but they won't blow your mind either. The pictures are as good as you would expect from a phone in this price range, or slightly better in some scenarios.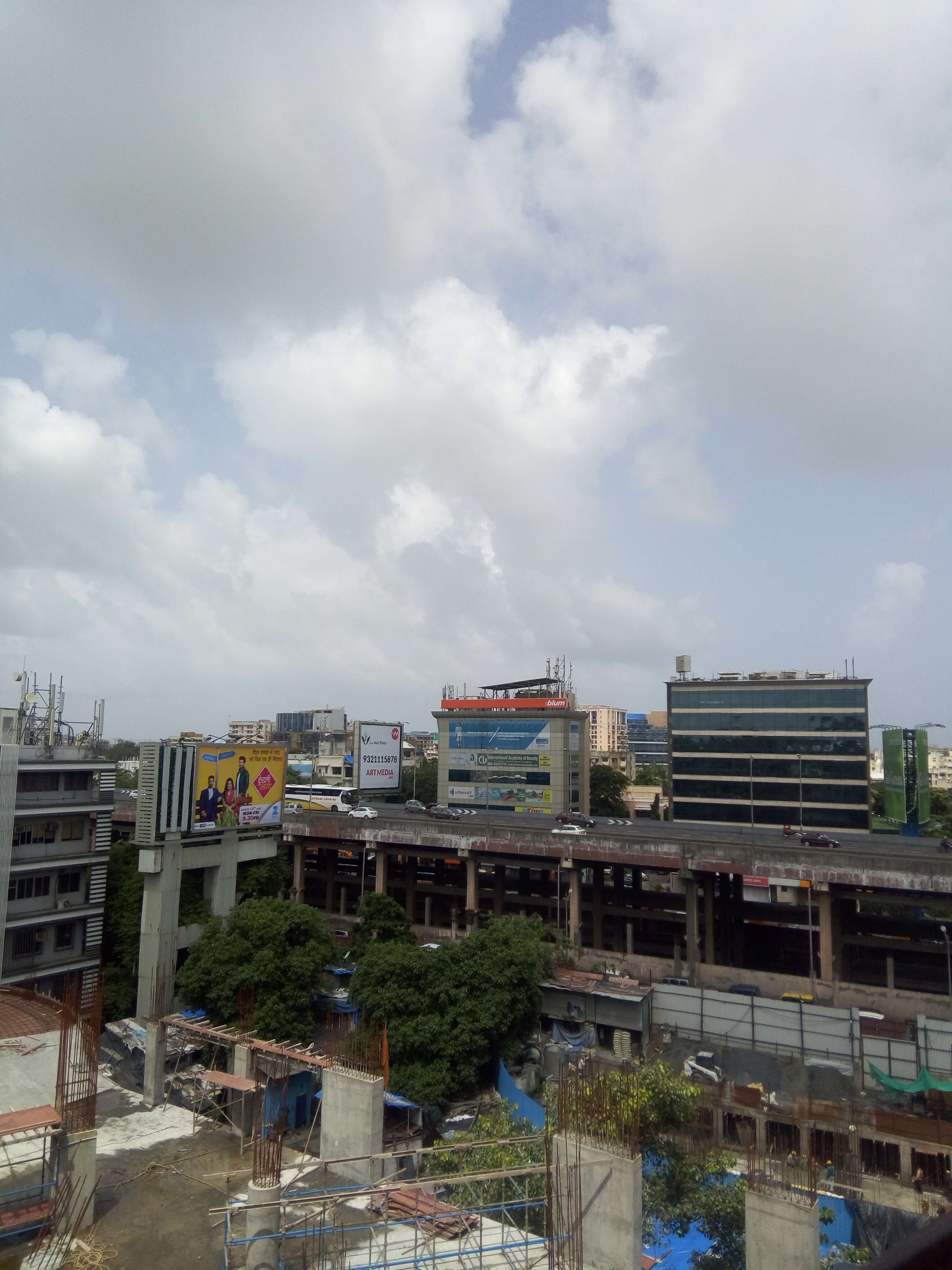 The 13-megapixel rear camera is accompanied by a single-LED flash and manages to click decent pictures. However, clicking some outdoor pictures might quickly reveal you its major weakness: the colour output. It is mildly undersaturated. The trees won't look as green, the skies won't seem as blue and probably every natural colour might seem underwhelming after you see the pictures you've clicked. Still, the rear camera pulls of decent clicks and might satisfy your casual photography needs without any major issues.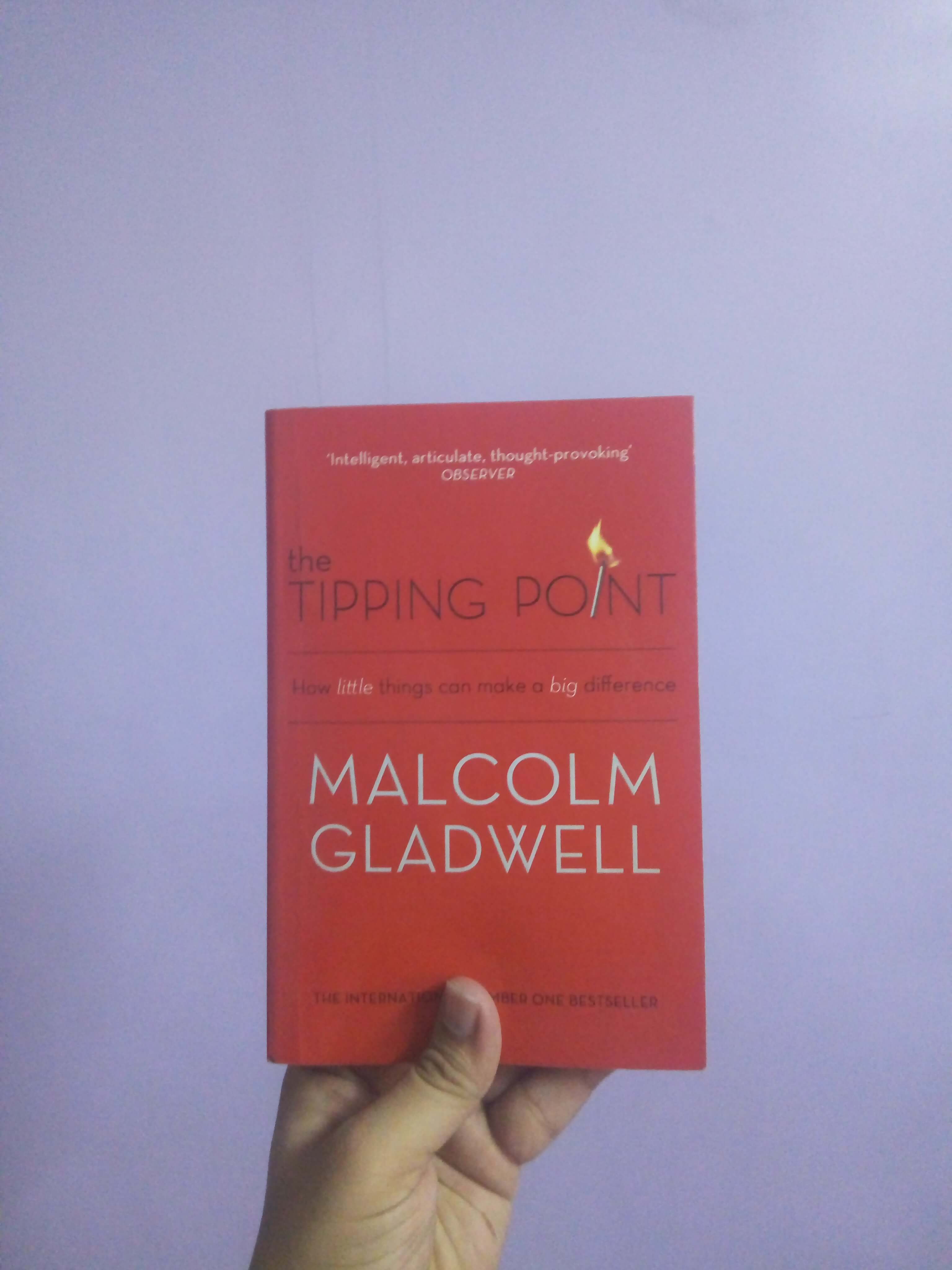 There are various scenic filters available in the camera app. The phone also lets you create GIFs without using any external apps. This might be an useful feature for some users, given the craze for gifs these days.
Low-light photography isn't too impressive but there's a separate Night mode which manages to click better pictures if you keep your hands stable enough. A slight shake is enough to ruin the photo. If you would like some manual control over your pictures, the Pro mode is quite helpful. The beautify mode does some technical magic to make you look more beautiful apparently, more beneficial if you are into selfies.
Talking of selfies, the front camera is an 8-megapixel fixed focus shooter which manages to pull off some good selfies. Part of the credit can be given to Coolpad's appreciable Beautify mode which is turned on by default when you switch to the front camera. An additional focus towards selfie lovers can be seen in the form of a front flash, which is quite surprising at this price range. It claims to enhance your low light selfies but rarely manages to pull it off with perfection.
Tip: Switch to the front camera and you'll find a beautify slider towards the bottom in the camera app. Slide it from zero to full and notice how it slims down your face, removes minor blemishes, makes you look fairer and blackens your brows as well as hair. Pretty obvious stuff but I enjoyed doing it repeatedly, if only slimming down was as easy as tweaking a slider.
Software and User Interface:
The Coolpad Note 5 Lite comes with CoolUI on top of Android 6.0. Unlike many other skins, I personally liked the one in this phone. It has all the necessary features and probably more than what you would need. The only bad thing about the CoolUI is that it comes with a hell lot of bloatware. There are many unnecessary apps pre-installed which cannot be uninstalled, a problem that resonates to some level with MIUI and some other skins as well.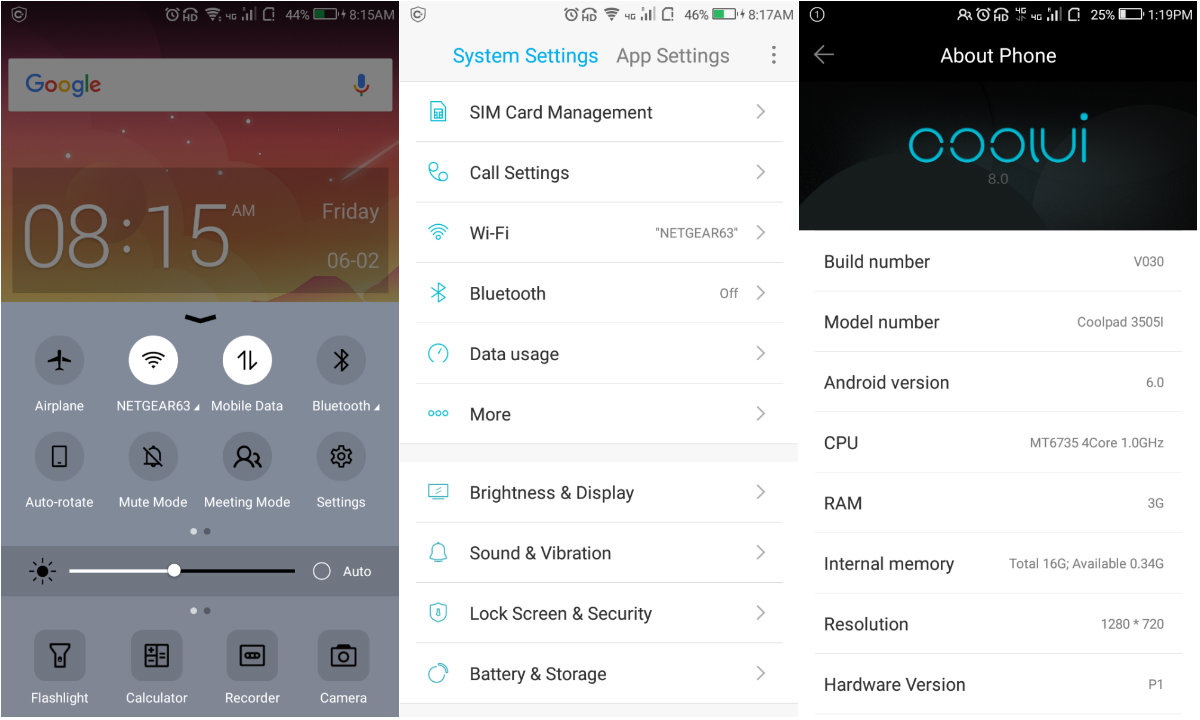 Design wise, the UI looks pretty decent and doesn't resemble much with any of the existing Android skins. Apart from the notification shade, there is a control-center like drawer that is positioned at the bottom. It's a useful addition to the interface and you'll find yourself using it often. Another feature I used frequently is taking long screenshots, it's useful at times.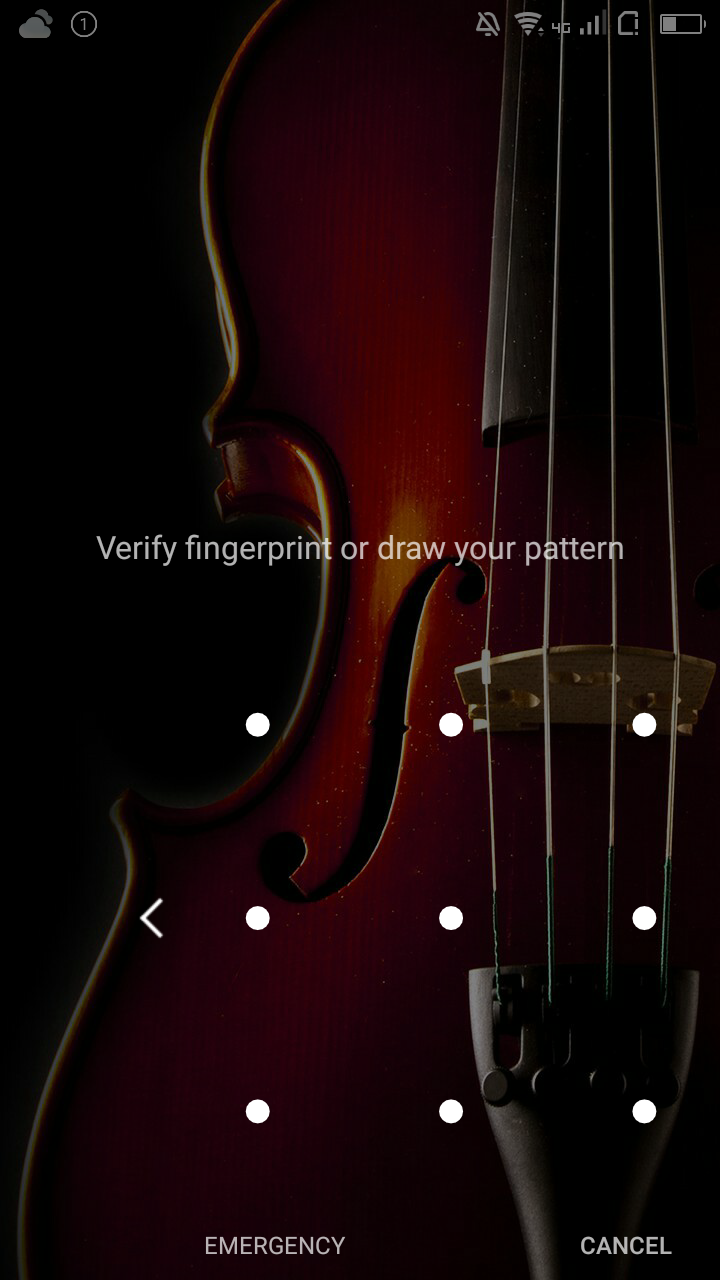 I absolutely loved the way Coolpad recognizes which hand you are holding the phone in and aligns the pattern lock to make it comfortable for you to unlock the phone. Such little things improve the overall user experience, albeit in a small way.
The notification light behaved strangely while charging, it constantly showed the colour red even while the phone was being charged. Using the colour green in this context like most of the other phones do, might have been appropriate. Red contradicts the action of charging and it bothered me for some reason. However, this may be fixed with a future software update.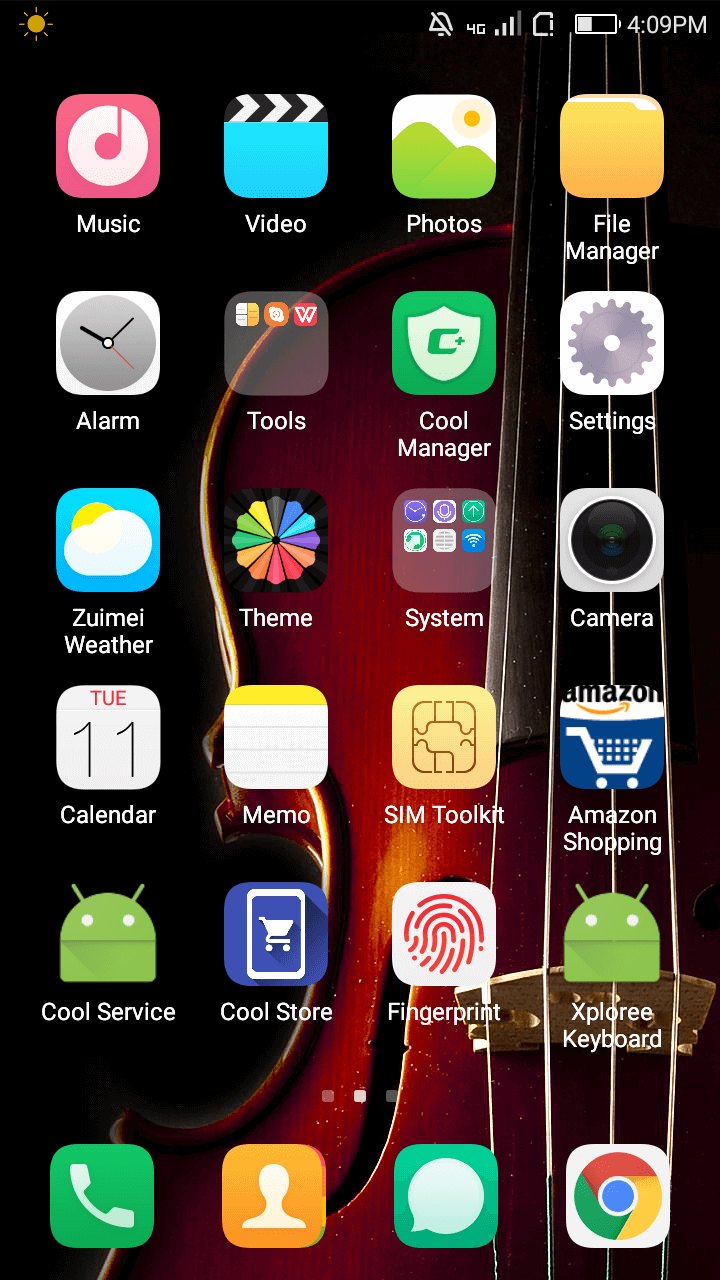 CoolUI is clean, looks well organized and doesn't miss out on any major features, as far as my usage was concerned.
In terms of storage, the phone comes with 16GB of internal storage which can be further expanded via a microSD card. However, storage cannot be expanded if you want to use two sims simultaneously as it has the a hybrid slot. Usable storage comes down to around 9GB which can be seriously limiting if you are a power user. But again, at this price point, I won't complain about it at all.
Battery:
The battery capacity of the Coolpad Note 5 Lite will barely get you through the day with normal use. Even though the screen spans 5 inches and the phone manages to pull around 4-5 hours of heavy usage, a higher capacity battery would have better justified the phone's price. In fact, in this price range, it might rank lowest in terms of battery. Adding to the battery woes is the charging speed, it takes around 2.5 hours to fully charge the 2500mAh battery. If you are a heavy user, consider adding a power bank to your cart while purchasing the phone.
Verdict:
My initial thoughts as I began using the phone was that it would be a disappointing experience. However, the phone grew upon me and took its time to show what it's good at. But as soon as I start using a competitive phone which is also priced lower, such as the Redmi 4, the Note 5 Lite becomes forgettable. And that's never a sign of a good product.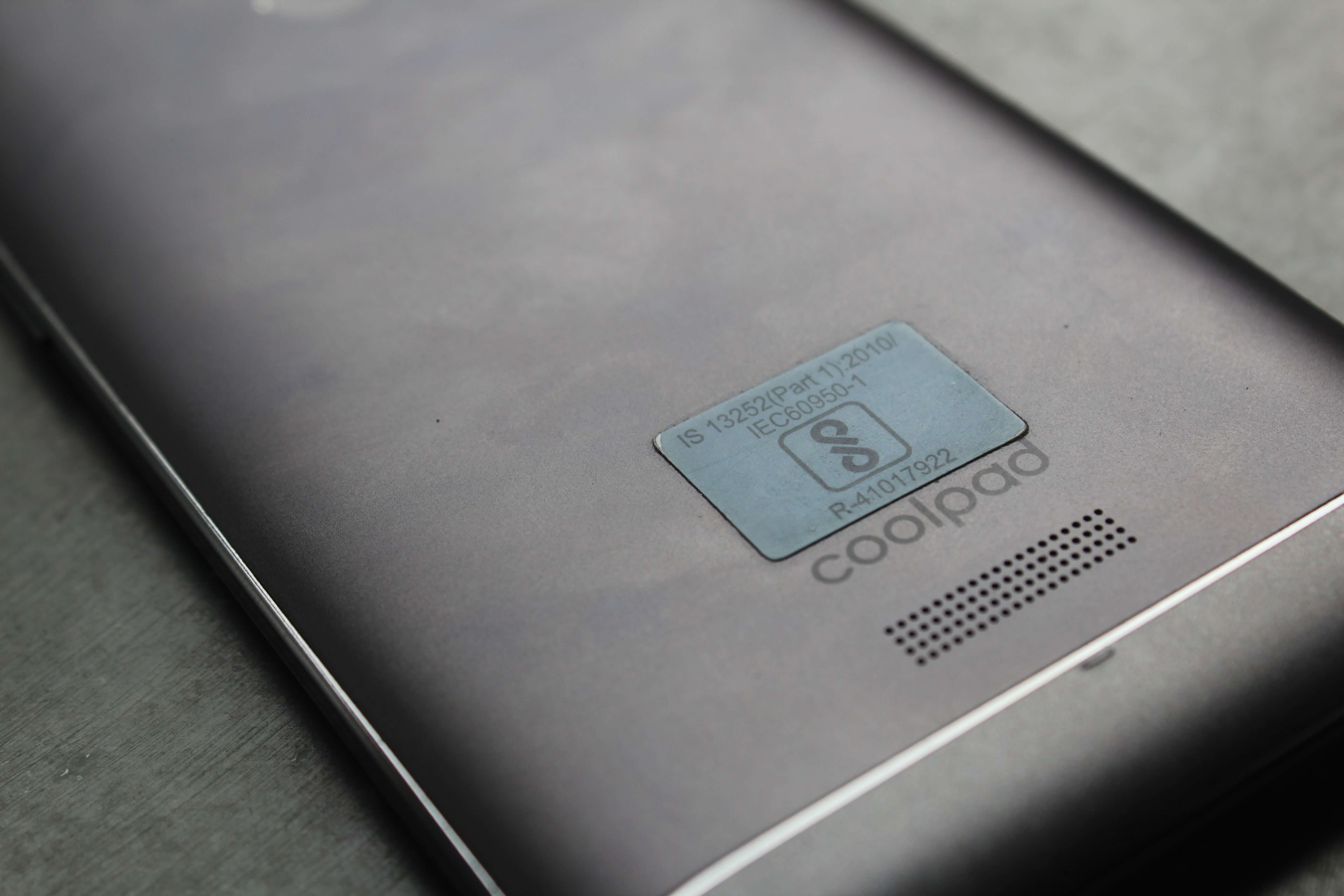 So, finally answering the questions I set out to ask myself before the review.
Can the metal body design alone persuade you?
Partly yes. The phone looked beautiful to me and it might be the best designed phone in this price range. Whether only the design, look and feel of the phone matters to you is what you need to ask yourself. If the answer is yes, go ahead.
Does it manage to stand out in the competition?
A big NO. Redmi phones in the price bracket are better in most aspects and the Note 5 Lite bites dust when compared with competition. What is even surprising is that some of its rival phones are priced lower than the Note 5 Lite.
Is this phone worth the money it demands?
Maybe yes, but only if your priorities align well with what the phone is good at. Along with a good design, camera in the phone performs decently well too. And the UI seems usable as it comes with all the necessary features. If only these things matter to you, then the phone can be worth it.
If I have to rate this phone out of 5, I would struggle to decide between 2.5 and 3. While purchasing the phone, you would face a similar dilemma between choosing yes and no. The only way you can get out of this dilemma is to ask yourself whether the good things in the phone are good enough to please you. If yes, go for it.