iPhone Dev Team is constantly trying out to offer multiple ways to downgrade iPhone 3GS on 6.15 BaseBand to stock firmware. Their effort to excel in this field has led them to reach to a point where a user can downgrade iPhone 3GS on 6.15 BaseBand with a broken Power/Home button. It's definitely impressive because nothing like this had been possible before on any of the iDevices.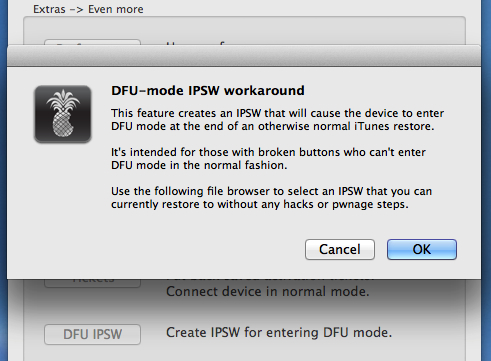 Number of People who buy iPhone 3GS these days would have tremendously decreased compared to what we saw in those days of iPhone 4. But heck, these numbers haven't really reduced as predicted. And the reason is fairly simple. It would get Apple's upcoming major software update called iOS 6.0 which has 200 new features. Of course, iPhone 3GS wouldn't get all of those 200 features, but a device which is 3 years old to get iOS 6.0 is an achievement in itself.
Those who don't know, there are two kind of iPhone 3GS. First, those who have new NOR Chips manufactured in them. However, others have earlier version of these chips manufactured which was when Apple shipped iPhone 3GS initially. Now folks who have earlier version of NOR chip in their devices would only be able to upgrade their iPhone 3GS on 6.15 BaseBand or downgrade them back to stock firmware's BaseBand which can be unlocked using ultrasn0w.
Important Note: iPhone 3GS, that was manufactured in early 2011 or later have NOR chips. Hence, it would brick your device if you try to force it to install 6.15 BaseBand using Redsn0w. 
The fact that you could restore without using power/home button is because Redsn0w lets you create a firmware which automatically puts the device into DFU mode at the time of restore. So all you have to do is to press shift+restore to select the DFU IPSW in iTunes (Windows) or option+restore on Mac OS X in iTunes.
Here is the tutorial. You can download Redsn0w from the links below: