It's been quite some time since we have been hearing about Motorola's successor to the Droid X. Until now, the phone was unofficially christened the "Droid X2" and we knew that visually, it was not much different compared to the old phone its replacing based on the photos and of late, a video that was leaked. This time though we have more concrete evidence of the phone with what seems to be official press shots that have been leaked on to the Interweb.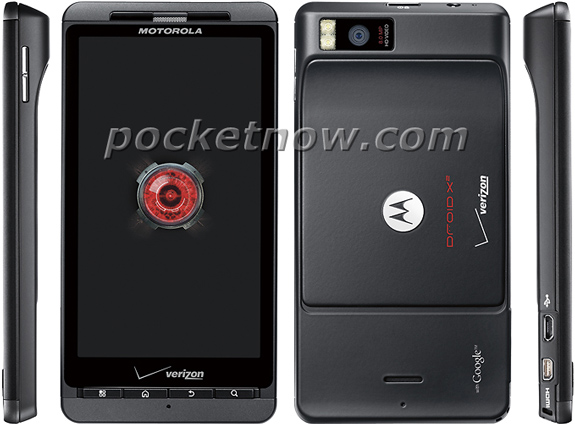 Folks over at PocketNow have managed to sneak in on these press shots and as the tradition is, conjured up a blog post for the rest of us to see. The much clearer pictures confirm what had been speculated, the Droid X2 comes sans the dedicated camera button. The name too sees a change. It would be known as the X2 (as in X raised to two) and not X2.
But seriously, how many people do you think would call it by that name? It remains the Droid X2 for the vast majority of us!