Elephone, which is still not officially launched in the country, is taking its marketing slow and steady. The company will be selling its handsets in India in the near future but it's rumoured to be sold only via Flipkart. Elephone have started selling their products via agents who for now are asking users to fill in the Elephone G9 Pre-booking invites.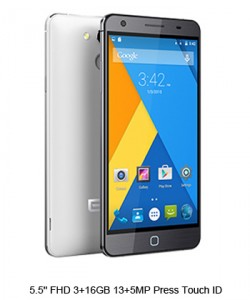 The Elephone G9 is expected to be launched in the first week of July along with other various smartphone models which will be exclusively available on Flipkart. The news which got noticed by the media was that Elephone P8000 got listed on Flipkart and is soon expected to go on sale.
The company's website is still under construction which is why there aren't any reviews concerning the support post the sales of the phone. The phone is a pretty reasonable and budget-friendly and if the prices are set right, it can do very well in the Indian Market.
The phone can pick up its sale as it's selling its devices via Flipkart as it's not only well acquainted but also very trusted. Along with this users also get the 30 days replacement guarantee for defects or various other issues.
Users can fill the Elephone G9 Prebook Invite just in case they are interested. The G9 sports a 4.5 inch screen with the FWVGA resolution which is dual SIM and powered by MediaTek MT6735M 64 bit chipset. The phone has a RAM of 1 GB, 8GB internal storage which is expandable up to 32GB with the help of the external SD card. Various other features include 8MP rear camera and the 2MP front camera. Under the connectivity section the phone supports 4G, 3G, 2G, GPS, Bluetooth and is an Android Lollipop. The G9 is powered from a 1750 mAh battery. The pre-booking Invite states that the price of the device will Rs. 5,000.