Well, here is a rumor of a rumor we've been hearing about for quite some time now. As per Bloomberg's sources Nokia is supposed to unveil it's latest Windows Phone 8 laden Lumia smartphone by next month and it would be available for sale just in time during the holiday season.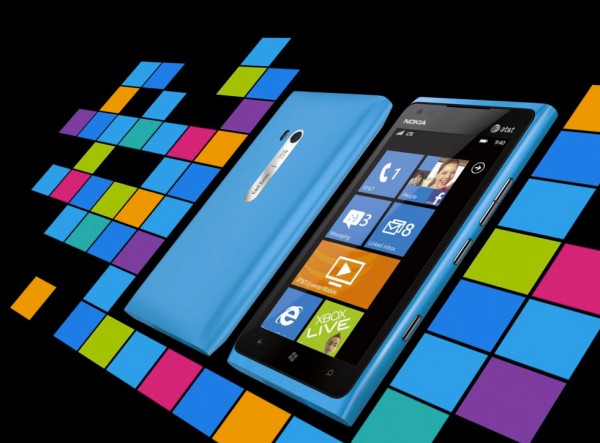 Bloomberg states that Nokia would be unveiling the device at their Nokia World 2012 event on 5th September right before the launch of the new iPhone / iPhone 5 by Apple on September 12th. The device is also expected to go on sale around the same time as the   release of the Windows 8 OS by Microsoft on October 26th during the holiday season.
As expected, Nokia has refused to react on the rumor stating that the do not comment on speculations or rumors. Nokia is in pretty bad shape especially since the announcement that the existing fleet of Lumia Windows Phone would not be upgradable to the Windows Phone 8 version.
Since then Nokia's sentiments have taken a huge fall in the market with their stocks being labelled as junk by almost all the credit rating agencies. Also in a desperate move recently, Nokia slashed the prices of their flagship Lumia 900 by almost 50%. It certainly hasn't helped Nokia arrest its slide further down south, with most critics being of the opinion that Nokia should release WP8 laden smartphones as soon as possible in-order to have any chances of making it to the end of the year without going bankrupt.
Well, we certainly believe that Nokia in all probability should be able to launch and start selling the device by the end of October or early November. But what we are not sure of is the fact that if these devices will help revive Nokia's fortune and throw them back into contention in the smartphone leader race.
With other manufacturers like Samsung, HTC and LG among others joining the Windows Phone 8 platform, Nokia's climb back up the pack seems to be a lot more difficult. Perhaps they have a few aces up their sleeves in the form of low cost WP8 smartphones in the sub Rs. 15,000 or even Rs. 10,000 category. Even then it will be difficult to compete with the like of Samsung which is already the leader in smartphone sales across the globe.
After placing all their eggs in the Windows Phone basket, Nokia has certainly convinced Microsoft as being committed to the platform at a time when almost all the other manufacturers had abandoned them and as such would certainly enjoy some preferential treatment from the Redmond based tech giant which should help them through 2012 as Nokia tries to build their product lineup right from scratch.
Opinions and speculations apart, all we can do is wait and see if Nokia is really able to pull itself off the ground and get up and running again with the launch of their line of Windows Phone 8 Lumia devices.