Follow this post and experience Chrome to Phone functionality on Android 2.1, which allows users to send links from not only Chrome desktop browser to Android device but from Firefox and Internet Explorer as well.
These days, every time I read something new about the Android, its only available for Froyo (Android 2.2). That really disappoint me a lot because I have an Android 2.1 version running on my HTC Hero. I don't want to root my phone and still want to experience the new features, that's why I keep looking at options for achieving the same on my Android 2.1. Last time it was Voice Actions on Android and this time it is Chrome to Phone. I read about the Chrome to Phone extension, which allows users to send links from Chrome desktop browser to Android device. But sadly, it requires Froyo (Android 2.2) and so I began wondering how to make this thing work on my Android 2.1. I researched the market and found one great app that does the same. And not only it works for Chrome but surprisingly it also works for Internet Explorer and Firefox as well. The name of this app is LinkPush and you can download it free from the android market. Below is the QR Code for this App.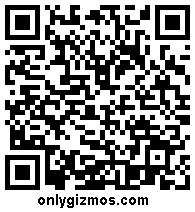 Great thing about this app is it allows users to push the current page they are viewing in their browser to their Android phone (all versions of Android OS supported) with a single click.  According to LinkPush's website, its Chrome browser Extension is available and Firefox extension is under development. However a bookmarklet is available which works with both Firefox and IE.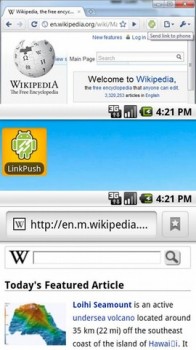 The only thing this application requires is your Google account credentials while sending the links to your phone. Unlike the Chrome to Phone app which additionally opens the You-tube links in You-tube app and maps link in google maps app on your device, LinkPush simply opens the browser and opens the link. We hope the LinkPush App gets these features as well in future updates. Please add your comments if this worked for you or request some other functionality you want to experience on your Android 2.1 device.