Facebook has been working on a lot on updates and trying to keep itself as fresh as possible. The company earlier introduced new payment features in Facebook Messenger, which is now getting launched in New York. This feature lets friends on Facebook to send and receive money. It is available not only on the iOS but also for Android as well as the desktop. This feature was previously available only in a few cities in the U.S which included Seattle, Portland and Austin.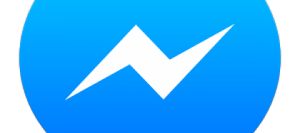 Along with the launch in New York, the company stated that there a handful of updates in the payment features which will make the transaction easier. The company back in March 2015 had announced its intention to delve further into payment business.  This move was probably with the intention of being in competition with PayPal or Venmo.
Venmo had particularly grown more popular among millennial as the application is user friendly. The application is majorly used to split the bill or pay roommates for their rent. Facebook after this decided to launch its own take on social payments.
By including payments in Messenger, Facebook is now pitting itself against Snapcash along with other dedicated payment applications.
The company with its own implementation introduced a way for users to connect their MasterCard or Visa debit card with the help of Facebook Messenger. The user then taps a dollar-sign button in order to send money to friends. If a user cannot see the '$' button, they still aren't applicable for the payment feature.
The improved features include that the dollar amount sent in Messenger conversations will now automatically be hyper-linked so when tapped, they'll kick off the payment for that particular amount to the person you're messaging. For avoiding accidental clicks, the sender have to confirm the payments before sending. This feature is pretty similar to how addresses, numbers and website URLs are already linked when shared in Messenger.