To everyone's surprise the Korean giant, Samsung uploaded all the details of the Samsung Galaxy S6 Active by mistake. Sources confirmed that the details include specifications, features and designs were all true. This model was on the talk for a while in terms of the similarity in its features with the previous model Samsung Galaxy S5 Active. Previously, Samsung had launched the Samsung Galaxy S6 & the S6 Edge in India three months back.

In case of the display, the rumor can be considered, as both the models feature a 5.1 inch Super AMOLED display with Corning Gorilla Glass 3 protection from physical damage. The details reveal that the model is processed by an Octa-core Exynos 7420 processor, which is not even comparable with the highly compared S5 Active. This processor facility is similar to the model's predecessor Galaxy S6.
The in-built storage capacity is up to 32 GB and cannot be expandable as in other models. The internal storage is double that of the S5 Active version, which gives 16GB of internal permanent memory. The camera facility is provided with a 16 MP primary (rear) camera and a 5MP front-facing camera. This is similar to the Galaxy S6 model and better in front-camera resolution in the case of S5 Active.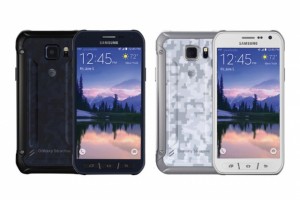 Regarding the dimensions and the design, it is designed to be in the size of 143.5×70.6×6.85 mm, which is similar to its predecessor Galaxy S6. It also weighs about 138g, relatively lighter than the S5 Active version. The UI (User Interface) includes 3 buttons for easy access and navigation. This type of providing 3 buttons is a traditional and conventional design which it implements all throughout its models. Another feature is that the display will be dust proof and water proof. Sources also record that the model will be out in two different colors Titanium White and Cameo White. We will be updating the details as we are expecting other detailed specifications very soon, so stay tuned.