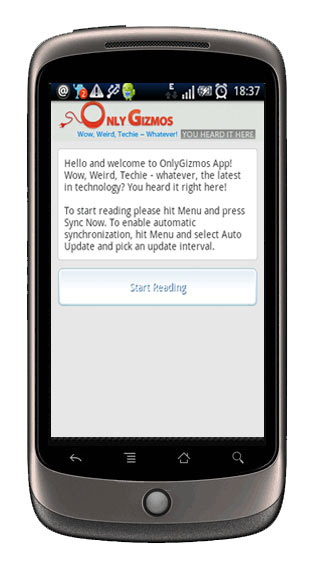 Android phones have been the latest boom around the globe, and we want to stay in touch while you are on the go. Hence, we have made an extremely easy app, and we would love to know – What is your take on the app?
 How do I get the app?
It is available on Android market, just search for OnlyGizmos in the market. The app runs on Android 1.6 and above. If you are having any issues downloading the application, just click here and use the QR code scanner (or wait for it to show up in your country, or use the AppBrain link). The setup will guide you through the process, and QR code is available at the end.
The app in itself is highly basic, the start-up screen Will allow to sync with the OG website. We strongly recommend that you Update Automatically. You can set, update intervals by your preference and hide an article after you are done reading it.
A pictorial walkthrough of the App:

The Start-up screen and basic instructions to use the App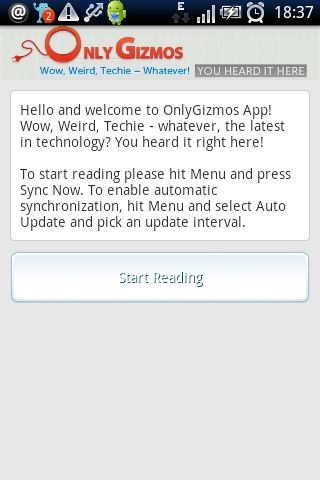 Menu, Options and Settings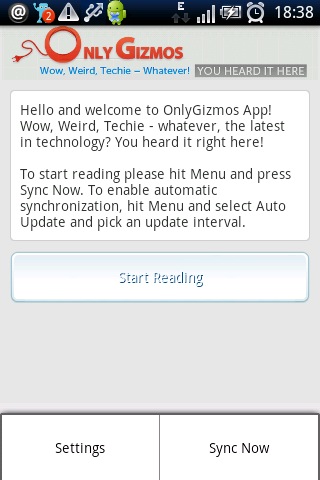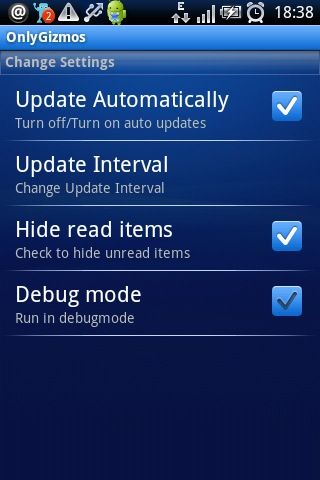 The Reader with the Articles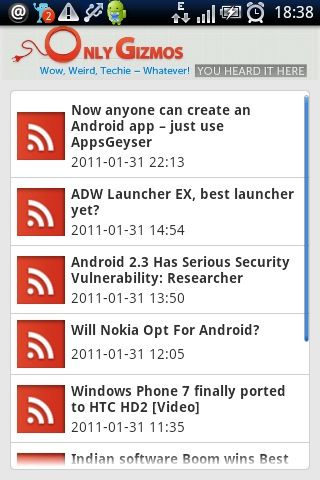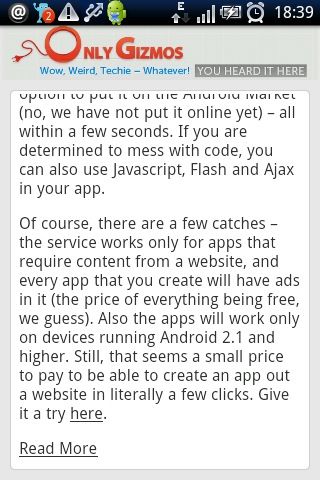 The Android release is live in the Market, make sure you download it. Also, iOS fans do not fret we will soon hit the App Store too.
A big thank you to Gaurav, Ricky Droid and all our beta testers!
Update: It seems that the app is not compatible with low resolution Android phones. We couldn't get it on the HTC Wildfire, so hang in there till we deal with the fragmentation.