Flipkart recently appointed Punit Soni as their new Chief Product Officer and  within only 3 weeks, their new hire is already working on achieving a new benchmark for better mobile user experiences.
Punit Soni has been working with Google US since the past 8 years. He played a major role in building Google+ and alongside many of the company's mobile products, he also played a major role in Google search. Soni was also largely responsible for the revival of Motorola as a brand.
Flipkart has changed it's focus entirely on mobile as it competes with a new set of mobile-first startups, and Soni is at the forefront of enhancing this experience. His plans include improving Flipkart's mobile application with real-world social features such as being able to ask a friends opinion or shop along with a friend. These changes will bring along infrastructure and technology challenges which currently date to a desktop-first era.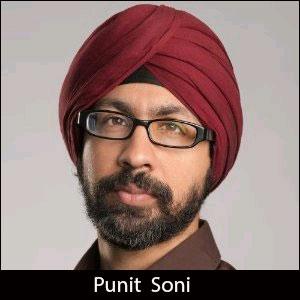 Soni also plans on getting global talent on board. He aims to make Flipkart a first-choice for young engineers and startups as well. He wants the company to be positioned as a more thoughtful international employer than just another Indian employer. At over $11 billion, the company is already one of the world's most valued privately-held entity. Unlike Myntra, they aren't shutting down website but they're working on making the mobile application different and better.
As much as Soni's plans sound exciting, the real-world challenges and implications of building a more realistic mobile shopping experience are imminent as India is still in a pretty nascent Internet growth stage. Things like affordable 3G connections and better connectivity in remote areas will matter for his plans to succeed. For now, the growth is parallel as both e-commerce companies and telecom operators are focused on making mobile apps and internet more easily accessible to vast majority of Indian population.