South Korean giant and the world's top mobile maker Samsung expects the sales of its latest smartphone Galaxy SIII to exceed 10 million by the end of the next month. What makes the feat even more astonishing is the fact that Samsung is struggling to keep up with the demand of the SIII due to a shortage of the supply components and limited manufacturing ability.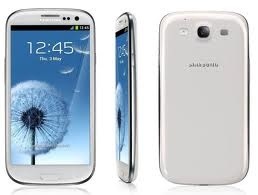 Samsung Mobile communications'' president, Shin Jong-kyun was highly optimistic in his observations and stated that Samsung's second quarter earnings would be better than the previous despite problems with component supply and the economic crisis in Europe. He was also confident of Samsung sorting out the supply issue by the end of the next week.
Interestingly though, Samsung's shares have fell by about 4 percent in the Seoul bourse, which is a four month low and by 1.2 percent on the Kospi index which is considered to be a benchmark in Korea.
Samsung launched the SIII in Europe on May 29th alongwith its rollout in the US in the last week. It was also launched in the Korea last Monday. With large scale global roll out Samsung believes it would be able to rake in the record number of sales and end up with a better second quarter than the first.
Galaxy SIII Sales to Top 10 Million: Samsung