They say, to have something, you must let go of a few things. This is a key decision for smartphone makers these days and looks like engineers at Gionee had a tough call to make. We have been using the metal clad Gionee Marathon M5 for a couple of days now and we absolutely love the gigantic battery that the phone has. The 6,020 mAh battery with the metallic body makes the Marathon M5 not only a very functional backup device but also a nifty, good looking one too. The Gionee team has decided to improve upon the Marathon M5 and have announced the Marathon M5 Plus. The phone will come with a slightly smaller 5020 mAh battery, a solid 1,000 mAh of juice less.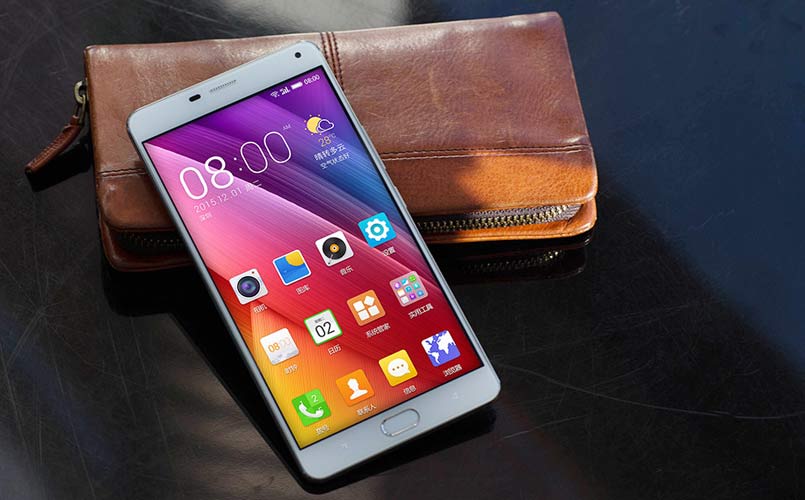 All is not lost as the Marathon M5 Plus adds a Fingerprint scanner in the newly added Home button on the front. Gionee maintains that even with a smaller battery, the Marathon M5 Plus can easily last for up to two complete hours, more than your avergae phone will be able to. The Marathon M5 Plus is the first Gionee phone to come with a Home Button with Finger Print scanner integrated in it on the front. The Elife E8 announced recently had its fingerprint scanner on the back and this is an entirely new form factor for Gionee fans. There are only two capacitive buttons on the phone this time around and dare we say, look from far and the Marathon M5 Plus looks very much like a device Samsung would have produced.
The display on the Marathon M5 Plus has been upgraded too, you have a 6 inch Full HD AMOLED panel with 2.5D glass, making the phone a terrific viewing experience. There is 3GB of RAM on board and 64 GB internal memory, all beefed up from the Marathon M5. The phone is powered by a MT6582 Octa-core chipset. The rear camera is 13 MP on the device and the front facing snapper is 5 MP. There is a Type C port and on the software front 5.1 Lollipop running Amigo 3.1 UI on top.
Clearly Gionee has gained more than they have lost on the Marathon M5 Plus as compared to the Marathon M5. The phone will retail at 2,499 Yuan in China which roughly translates to Rs 25,500.