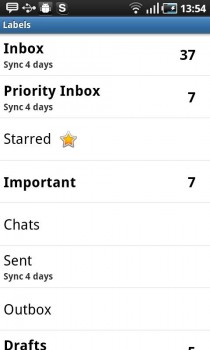 The Gmail app on Android has a pleasant update and yet another feature that would tease the iPhone and BB boys. Gmail's Priority Inbox has made it to Android (along with some more features, check Google's post on the same). We tested out the same on a Samsung Galaxy S running Froyo.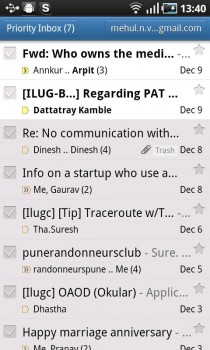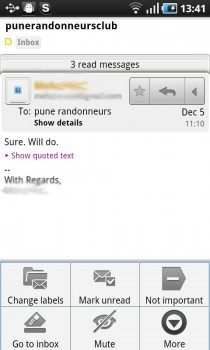 Priority Inbox on Android works pretty much the same as we are used to on the desktop. You can view the Normal Inbox or the Priority Inbox and even mark emails as important or non important manually. Gmail addicts who love the desktop interface would love the new mobile feature. One little change we noticed in the mobile version is the fact that, messages which are already read also appear in the Priority Inbox whereas the desktop version shows all unread messages together on the top. We would assume that a update might come in the near future, or just that Google has its own 'expression' of this feature on mobile.
What do you feel about Priority Inbox on Android?