Google is all set to pull the plug of its popular Gtalk service from February 16 as reported by ToI. Gtalk will be replaced by the Hangouts app for all purposes according to Google. Millions of users, who use Gtalk messenger will now have to switch over to the Hangout service irrespective of whether they like it or not.
The signs of a shutdown were always there as Google stopped supporting security and upgrading version for the Chrome extension. The new service, Google Hangouts is only accessible through Google Chrome. Hangouts has only managed to receive lukewarm response due to its complicated interface with many Google users feeling comfortable with Gtalk. Google seems to think that users should consider this as an upgrade rather than a shutdown. The decision to close down Gtalk may also have come as a direct response to Whatsapp launching its desktop version. Google surely doesn't want to lose any of its users to Whatsapp.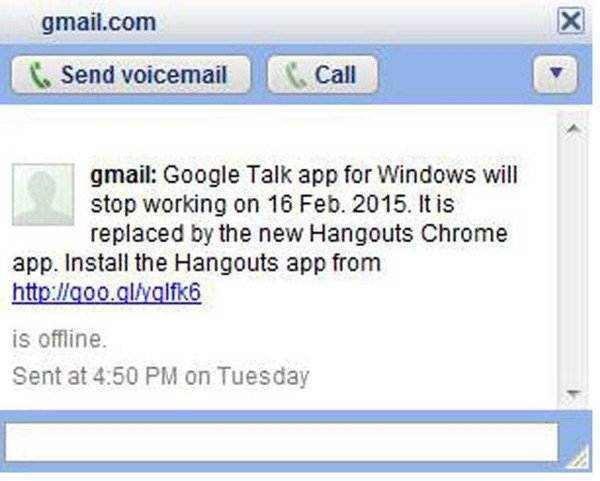 This move is to compel users to join Hangouts as Google sees it as the future of messaging. After closing down social networking site Orkut on Sep 30, 2014, Google is stopping the operations of one more popular Google product. R.I.P Gtalk and Thank you for making IM fun.