In order to make your experience of using a Nexus phone, more personal Google has announced a new range of cases called, 'Live Cases' for your Nexus phones. Currently, these cases are available only in the United States via the Google Play Store for $35. Supported devices include the Nexus 6, 5X and 6P, which are the three Nexus phones on sale. The inspiration of these cases comes from widely popular Moto Maker, you would assume.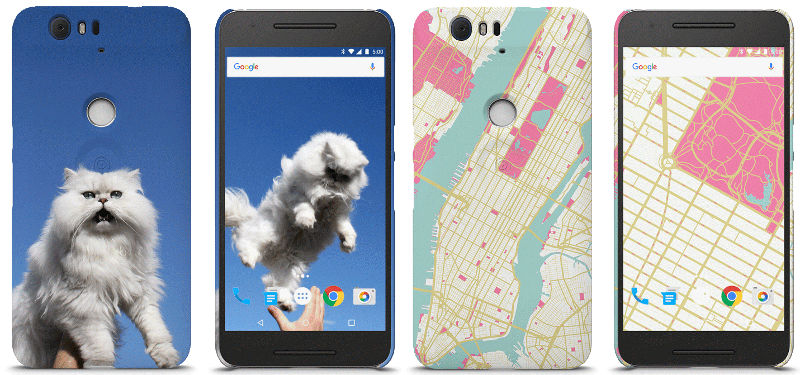 There are a couple of options that you can use when you design cases for your Nexus device. You can either pick a picture of your choice and apply a filter to it or simply choose your current location and have that printed on the Live Case. The case comes with an NFC tag, which activates a Live Wallpaper corresponding to what is printed on your case when it is snapped on your device.

Not only this, the case also comes with a button that can be customised based on your requirement in order to quickly launch an application or a system setting as per your requirement. Google will also allow you to pick between glossy or matte finish when you go ahead to design the case. There is no clarity on the shipping details of these cases or whether Google plans to bring them anytime soon to any other country, but it definitely strengthens the belief that Google is looking to enter the hardware and manufacturing space also.