A few hours ago, Google took covers off its Chrome browser for Android smartphones and tablets. While Android already had a decently capable browser, it was a known fact that there were better options out there in the Android market that did a better job at browsing the Internet.
The demand to have Google Chrome on the Android platform has been a long standing one. Both Android and Chrome were introduced back in late 2008, and it was only in February 2012 – more than three years later that their paths eventually crossed.
As it turns out, Google clarified that the idea was to make sure that Chrome for Android is "perfected" before they bring it on to handhelds. The Beta version of the browser which I installed on my Motorola Xoom looks and feels exactly like its desktop cousin. Let's take a look.
Before we start, let us inform you that the browser is only available for Android 4.0 laden devices. This means 90 percent of all Android users out there won't be able to use this. If that wasn't all, if you are located in India, you won't be able to get this even if you have an Android 4.0 device! A normal search at usual locations (XDA Forums et. al) should point you towards a download link.
Here's how the download page will look like in India – even if you have an Android 4.0 device! Unfair, Google!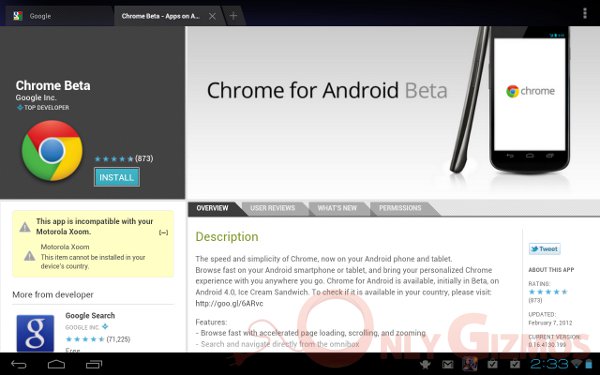 Here's how I installed Chrome:
1. Downloaded the.apk file (You can look for the link on XDA Developers as these keep on changing)
2. Copied it to the root folder of my Xoom
3. Browsed to the file using a File Manager and installed it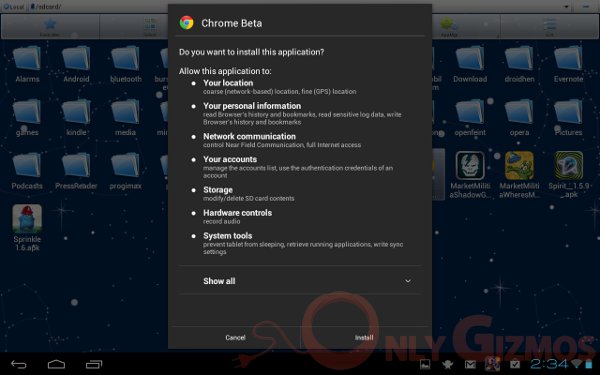 The updated Google terms and conditions. Applicable here too!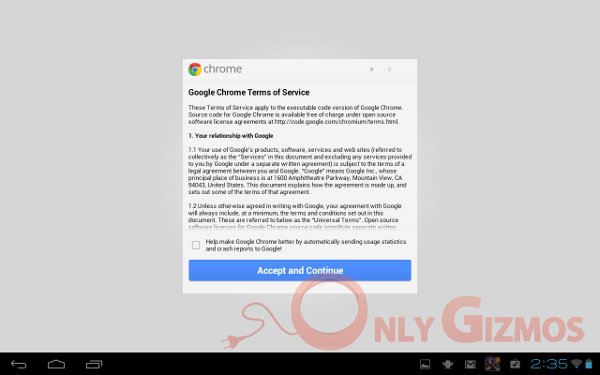 After starting up for the first time, it will ask you to login to your preferred Google Account so you can sync your bookmarks and settings.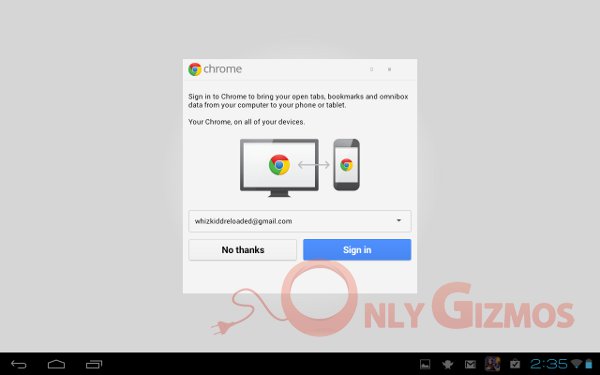 The improved and faster Keyboard on Android 4.0 on the Motorola Xoom is even more smoother within Chrome. Love the UI feel too.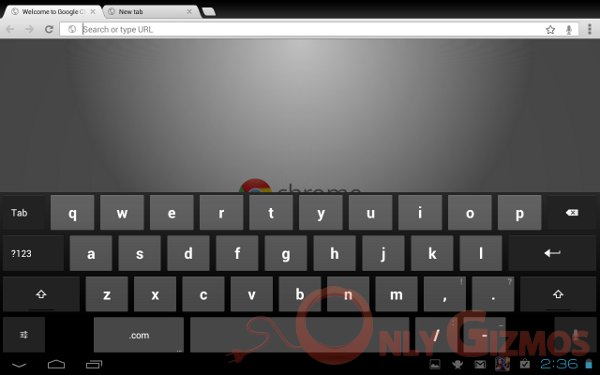 The Chrome settings page. Look exactly the same as that of its desktop cousin.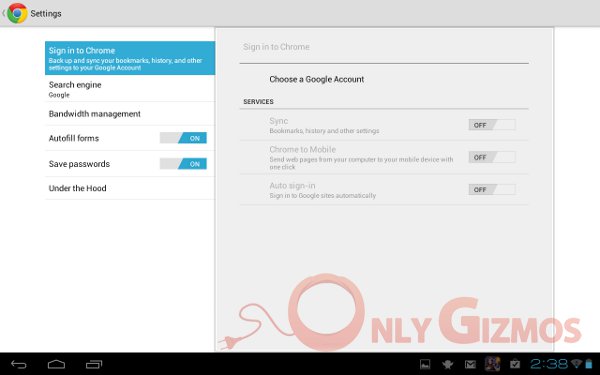 Google Chrome for Android – Beta is on version 16. 0.912.75. Also, look at the common settings.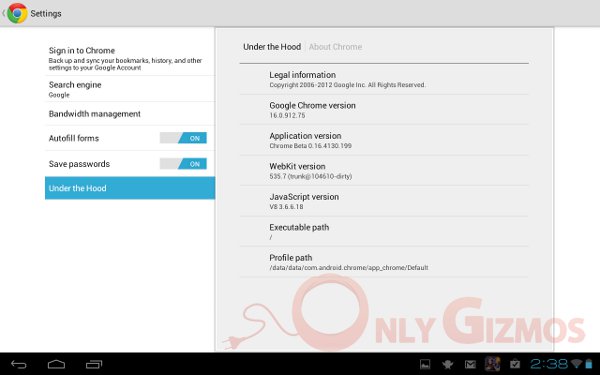 The familiar home page – if you have not set any website as your home page, that is! And yes, there is incognito mode too.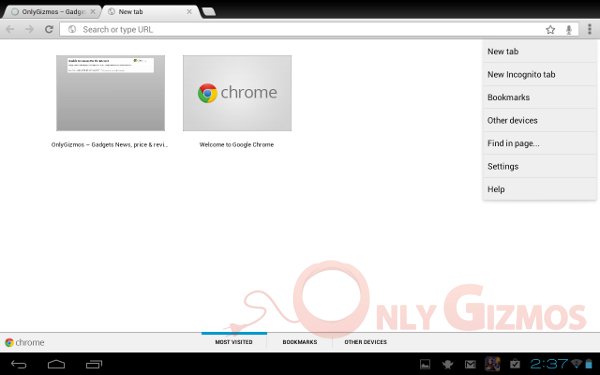 Google might have wanted "All of Chrome" on to Android. But clearly, that isn't the case as displayed by this when I tried to visit the Chrome Webstore using Google Chrome.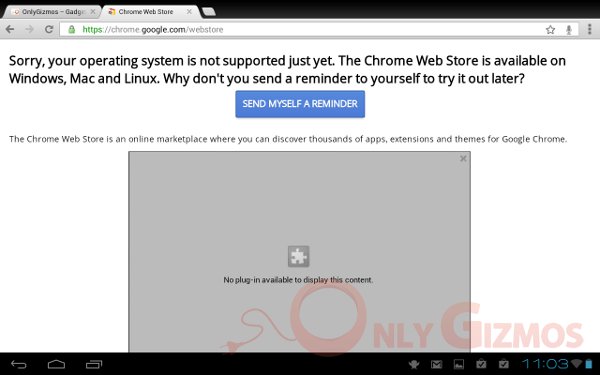 As you read this, we are still having a go at Google Chrome for Android and it has kept us happy. Expect a full review and a comparison soon!