Google IO was a great event as usual and was filled with so many announcements on upcoming technology breakthroughs; including advances in developer tools for App Engine/Android, Honeycomb update, Google Music, YouTube Movies, Chrome browser update and others.
One of the most anticipating one among these were announcement of Chromebook – which is a laptop build on the chromium OS from Google, which boasts its 8 seconds boot up time. But there are some other things you should consider before actually buying this new gadget. Check out the list below which highlights some basic functionality that Chromebook actually misses.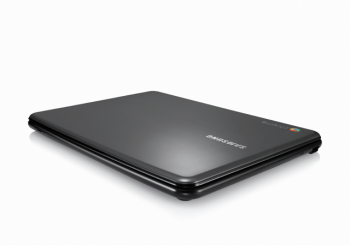 Below is the list of 10 things that Google did not highlight in their event.
Netflix – Oh! Yes you read it correct. Currently 'Netflix', which is the most used online movie rental service, is not supported. That means you won't be able to enjoy your Netflix movies on Chromebook.
Wi-Fi networks that use security certificates – WPA2 Enterprise with EAP-TLS or PAEP/MSCHAPv2 is the most common standard that enterprises or universities follow to secure there Wi-Fi access. That means if you are an enterprise user and your WI-Fi is among those (chances are they will be for sure) Chromebook will not work for you. According to Google they are working on adding support for Wi-Fi networks that use security certificates. And they talked about Chromebooks for business and education! Huh!
Bluetooth – Forget about all those funky Bluetooth headsets, mouse or accessories you've purchased, and those super-easy file transfers using Bluetooth. Bluetooth is not supported right now.
SD Card and USB Drives – Although Chromebooks will come with 5 in one card reader and USB ports, users won't be able to read data from those devices. It is still not supported.
GPS – Although Chromebooks hardware has GPC chip in it but the GPS services are not currently supported. So forget about Facebook check-ins and location based tweets.
Volume – Chromebooks do not allow user to change the volume, not only change, users cannot even mute the device.
No Webcam – The version of flash used on Chromebooks is not capable of handling video inputs. So forget about video chatting or conferencing.
Java – Java is not supported on Chromebooks, so forget about websites that uses java or run java applets.
Just one Owner Account – There is only one account that can have owner (or admin) access, although multiple guest logins can be provided but they will have limited access only.
Account/User Photo – During the initial setup of Chromebook, user can select the owner photo for account. But, if they wish to change if after the setup is complete, it's just not possible!
The above points are taken from the actual Google support page and all of the above are missing or not working till date.