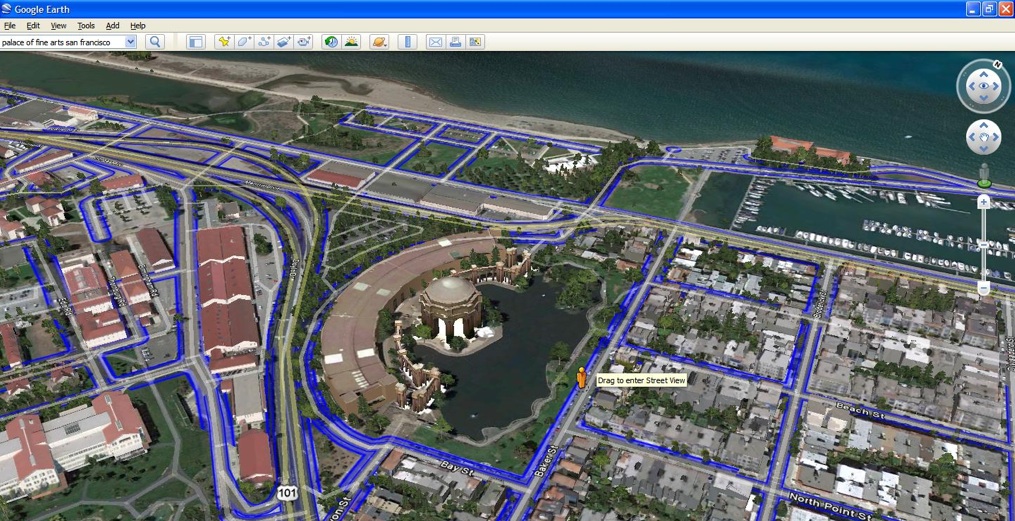 Google has launched a new version of Google Earth, Google Earth 6. And this is no mere run-of-the-mill update, the folks at Googleplex have thrown in quite a few innovations to make sure that the app that they call their "interactive digital atlas" delivers far more than its predecessors, which, incidentally, were pretty good in their own right.
Perhaps the most spectacular addition is the integration of Street View (which literally plonked you onto a location with the option to look around you, just as you  into the app. Now you do not need to hit any button to get into Street View, but can move into it directly. Much simpler. Your travel companion, Pegman, can be used for virtual tours and you can walk around using your mouse scroll wheel or arrow keys on your keyboard. Coolness.
Not as handy but just as spectacular are the addition of 3D trees. Google Earth has now detailed, 3D models of several species of trees, and features more than 80 million trees in a number of cities. Incidentally, Google has been working with a number of a conservation organizations through its Google Earth utreach program, so the affection for trees is understandable and heck, it does make the maps a pleasure to the eye. Access to older maps and imagery of places has also been made easier with the availability of such information for a place appearing in the status bar at the bottom of the screen, letting you literally travel through time.
Not too bad for an update, eh? You can grab the new version of Google Earth from here. We already have and are on way to going around the world in eighty seconds!