Google has unveiled the Pixel 2 and Pixel 2 XL flagship phones on Wednesday as successor models for the original Pixel and Pixel XL phones from last year. The Pixel 2 is built by HTC and the Pixel 2 XL is manufactured by LG. However, since the industrial design been provided by the search engine giant, these smartphones are available in the market as "made by Google" devices.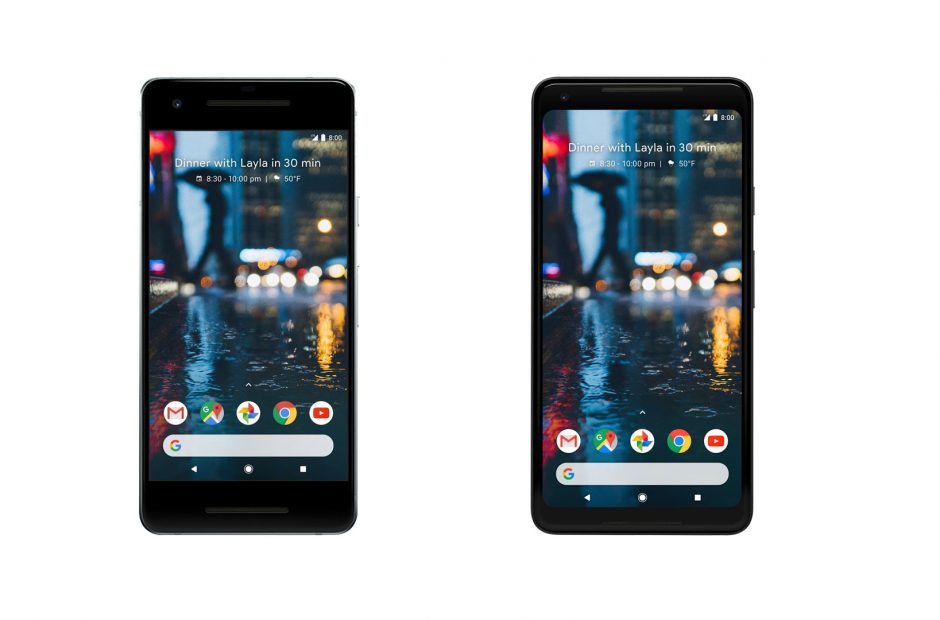 Google Pixel 2 Specifications and Features
The Pixel 2 that measures 145.7 x 69.7 x 7.8 mm and weighs 143 grams features a IP67 certified chassis with glass rear and metallic frame. There is no 3.5mm headphone jack on the phone. The frontside of the smartphone is flanked with dual stereo speakers.
It comes with a pressure-sensitive squeezable frame as seen on HTC U11. This feature is dubbed as Active Edge and it can be customized to access various features like launching the Google Assistant. The handset is available in three colors: Just Black, Clearly White and Kinda Blue.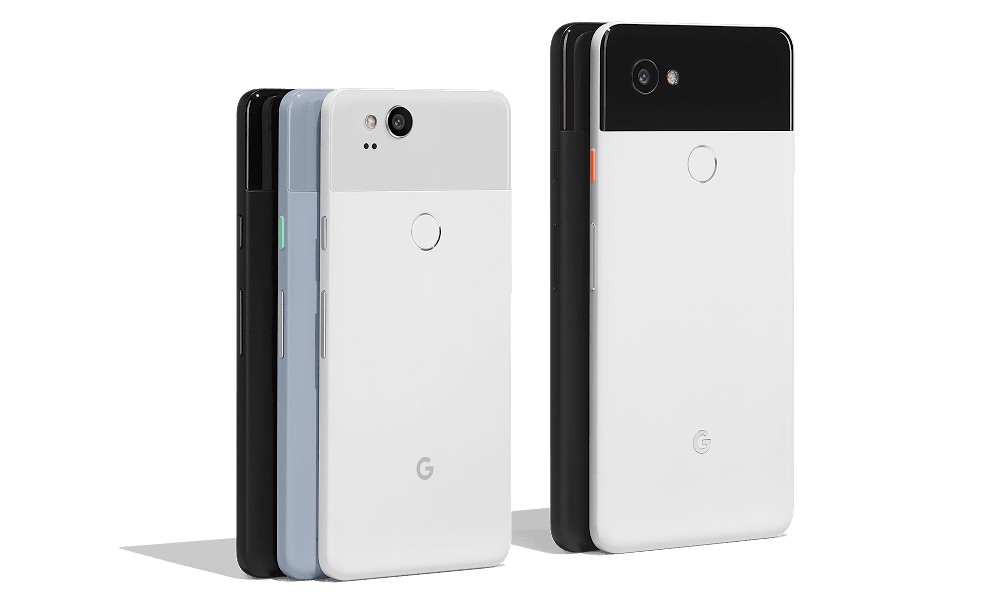 The Pixel 2 houses a 5-inch OLED display that produces a full HD resolution of 1,920 x 1,080 pixels. The screen is tucked under Corning Gorilla Glass 5 protection. The flagship phone receives power to perform the Snapdragon 835 chipset and 4 GB of RAM. There is no microSD card slot on the phone, but it comes in two storage options of 64 GB and 128 GB. It is loaded with a 2,700mAh battery that is equipped fast charging capabilities.
The f/1.8 aperture 12.2-megapixel rear camera is the major attraction of the Pixel 2. Apple iPhone 8 Plus and Samsung Galaxy Note 8 have recorded a rating of 94 on DxO Mark mobile camera benchmarking platform. Even though the Pixel 2 does not have dual rear cameras like the iPhone 8 Plus and Note 8, it has managed to lead the pack on DxO Mark with an impressive rating of 98. The rear camera is coupled with features like OIS, PDAF, laser autofocus, dual-LED flash and 4K video shooting.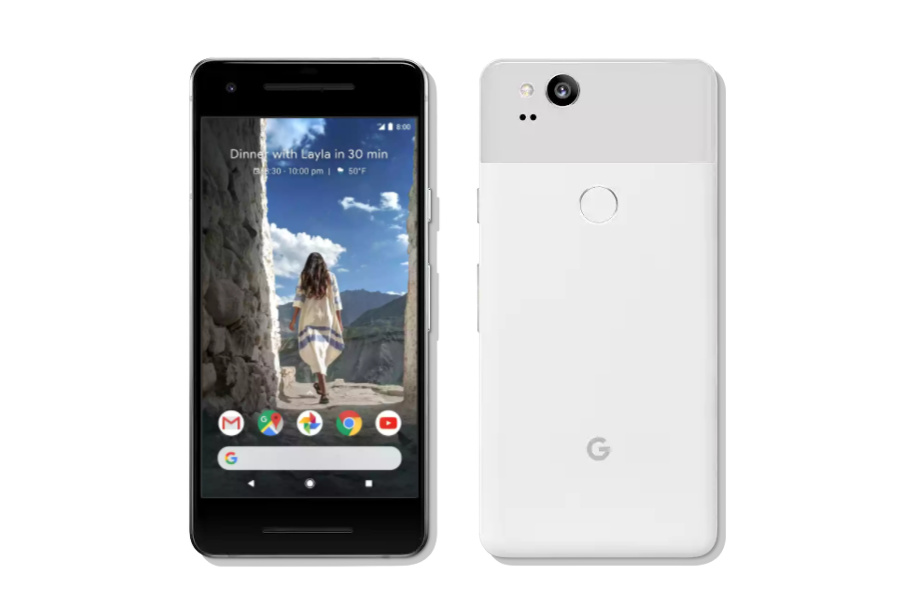 For shooting selfies, it is equipped with an 8-megapixel camera. It is enabled with connectivity features like Wi-Fi 802.11ac, 4G VoLTE, NFC, USB Type-C and Bluetooth 5.0.
Google Pixel 2 XL Specifications and Features
The Pixel 2 XL is premium sibling of Pixel 2 and most of its specs are same as that of its smaller version. Hence, it does not feature a 3.5mm audio jack, but comes with features like IP67 rated chassis, glass rear, dual stereo speakers and Active Edge. It measures 157.9 x 76.7 x 7.9mm and weight 175 grams. The Pixel 2 XL can be bought in colors like Just Black and Black & White.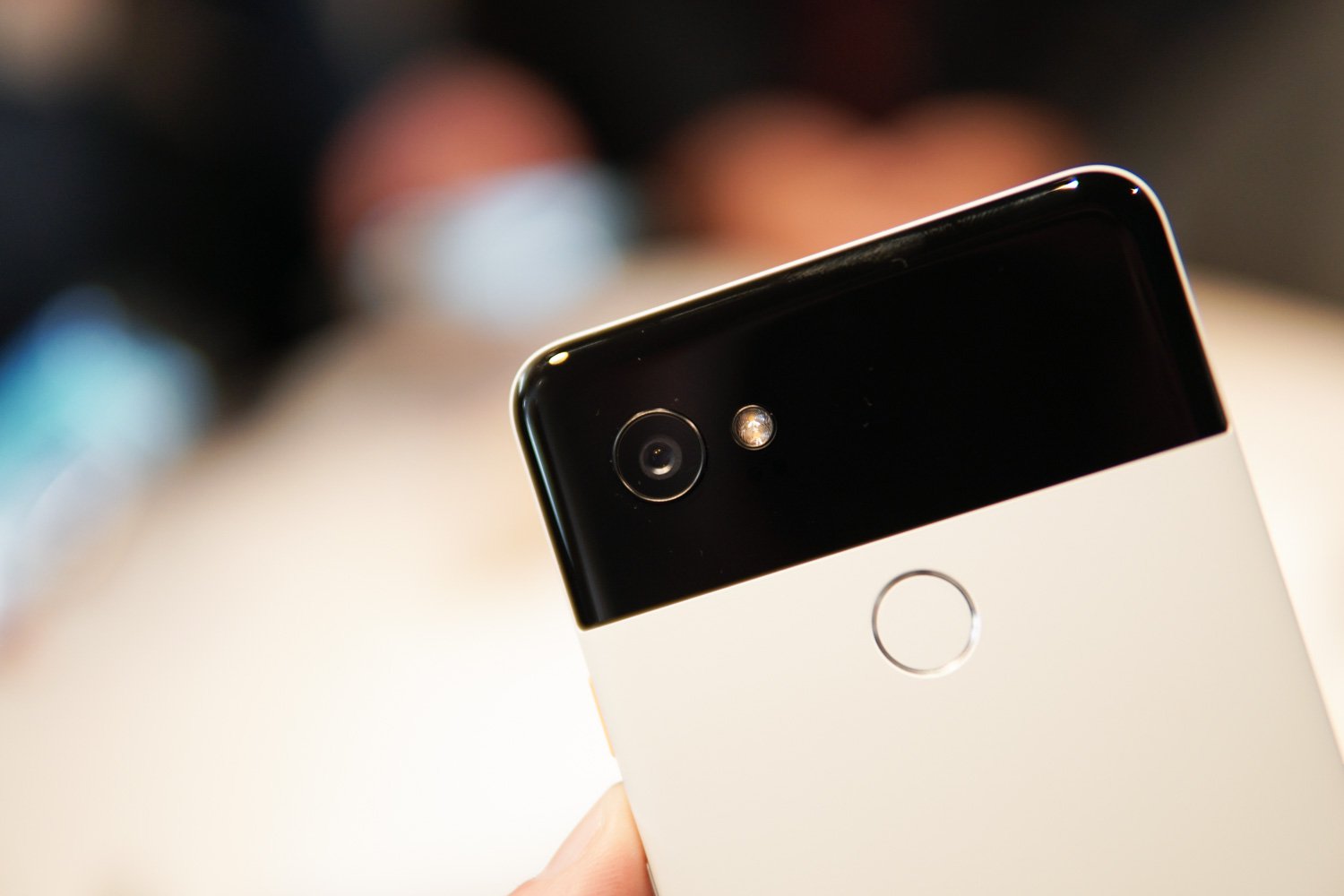 The Pixel 2 XL is fitted with a 6-inch P-OLED display that offers an aspect ratio of 18:9. It produces a QHD+ resolution of 2,880 x 1,440 pixels. It also features Snapdragon 835 chipset, 4 GB of RAM and come in storage sizes of 64 GB and 128 GB. It features the same 12.2-megapixel rear camera and an 8-megapixel selfie camera that is available on the Pixel 2. It is available with the same connectivity features that are found on the Pixel 2. However, it features a larger battery of 3,520mAh capacity that carries support for rapid charging.
Both the Pixel 2 smartphones are preinstalled with Android 8.0 Oreo. Google has promised to provide 3 years of Android update to Pixel 2 and Pixel 2 XL. Google Lens is one of the unique features of the new Pixel phones that allow users to point the camera to an object to view contextual information instantly. Pixel 2 and 2 XL buyers will be able to take advantage of unlimited storage on Google Photos for free until 2020.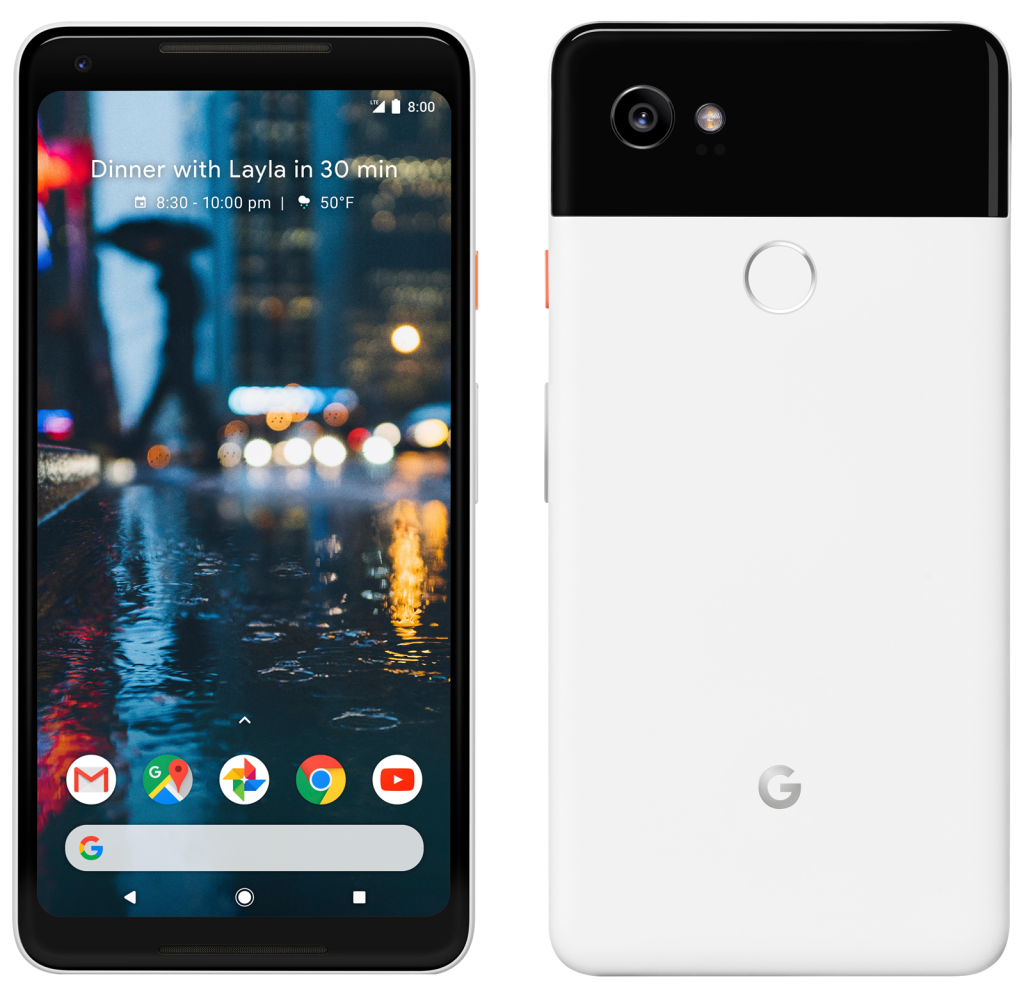 Google Pixel 2 and Pixel 2 XL Pricing and Availability
Verizon will be exclusively selling the 64 GB / 128 GB Pixel 2 and 2 XL with respective pricing of $649 / $749 and $849 / $949 in the U.S. The unlocked models of the Pixel 2 and Pixel 2 XL can be availed through Google Store in the U.S. These models will feature an e-SIM to support Project Fi that allow users to automatically switch between signals from Sprint, T-Mobile and U.S. Cellular for best connectivity.
In India, the 64 GB and 128 GB models of the Pixel 2 are respectively priced at Rs. 61,000 and Rs. 70,000. The 64 GB and 128 GB Pixel 2 XL models will be respectively available in India for Rs. 73,000 and Rs. 82,000.
The pre-orders of Pixel 2 duo will begin from 26th October and it will be available at more than 1,000 offline stores in the country. Both the phones will go on sale through brick and mortar stores from 1st November. Flipkart will begin the shipments of Pixel 2 and 2 XL respectively on 1st November and 15th November.
Apart from the U.S. and India, the pre-orders of Pixel 2 duo have also started in Australia, Canada, Germany and the U.K. Some of the countries that will be receiving these phones later on in this year include Italy, Singapore and Spain.