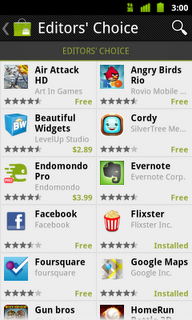 Android Market from Google (for phones) has got a considerable revamp. Google has added support for purchase of Books and rent Movies. Now, you can download everything on your smartphone in just a click without the need of any wires or cables. Similar to iOS, Android market has now more sections that make easier for people around the world to search their favorite content which includes the editor's note and staff picks. You can even swipe your finger left or right and view different sections.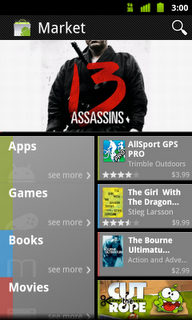 Google will start rolling the updated Android Market within a week's time around the world. Books and Movies will be available for download from day one in US. Movies rental will start at a price tag of $1.99. You can use the same gmail account to login in the Android market on the web or on your smartphone, and it will appear automatically on all of your devices. Through this update, Google wants to make it easier, convenient and faster for the user to discover their Android Market in a more appropriate way.
Various other things such as most attractive content of the week, top charts, newer and more relevant items have been added. The fact can't be neglected that Google is trying to make their application market more sorted. This update will be available for OS version 2.2+ for the supported phones
Watch the video below :
Now, all we can do is, wait for the update!
[via Google Mobile Blog]