Google SVP, Jeff Huber has stated that Google will be bringing "amazing experiences to its Maps platform" and that Google is commited to "providing amazing Google Maps experiences on iOS."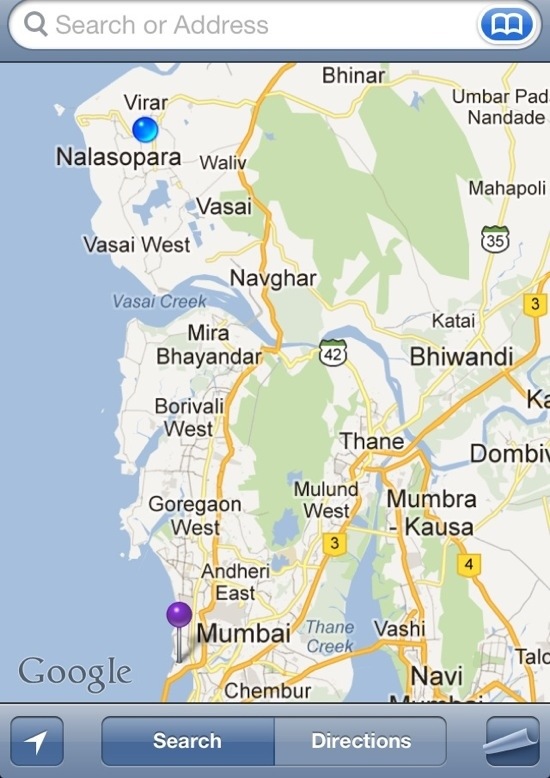 Jeff Huber was commenting on the new Streety View exhibit at the Computer History Museum in Mountain View on his Google+ page. His statements indicate that Google might not be taking Apple's decision to replace them lying down and are working towards getting a more advanced app to the Apple appstore.
Apple replaced Google Maps as their default navigation map at the WWDC this month by launching their own mapping platform on iOS 6. Just a few days earlier Google had announced new features to Google maps which included 3D coverage of the metropolitan areas for iOS and Android and offline maps for Android.
Apple have announced a much advanced version of fully featured 3D maps using technology acquired from C3, turn by turn navigation in association with TomTom and teal time traffic information as well.
Though Google have not announced anything specific for their maps platform. It's certain they they would have to up their game inorder to compete with Apple's mapping solution and provide with a much improved Google maps not only for iOS but for Android as well.
Google can offer a mapping service via its HTML5 Web app, a lot of uninformed users would not be able to take advantage of the same and hence it makes more sense for Google to enter the iOS ecosystem is via an app and we hope that they submit one into the Apple store pretty soon as Apple is known to delay approval of apps on their Appstore.
And there is a significant number of iOS users who would like to see a Google Maps app on their iDevices. With the Google I/O around the corner we would surely get know a lot more about the developments for its mobile apps and maybe even their plans for the iOS playform as well.