Google seems to be working on a new method to log in to your Google Account using your smartphone. The method of logging in is something similar to a Two Factor Authentication but does not need the user to enter the password. Instead the user needs to follow the instructions on their smartphone to log into the account.
A reddit user rp1226 stumbled upon this other method of logging into the account and has explained it with pictures. This seems to be a feature that Google
is testing and is only available to a few users at the moment. Google has sent a mail explaining how using the phone to sign in the account works.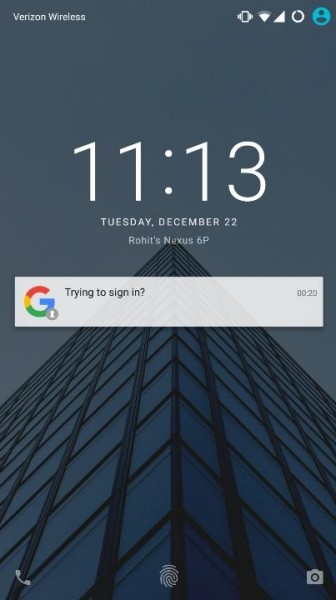 This is how the sign in worked for the Reddit User. When signing into the Google account, instead of the password the user was prompted to check their phone. On checking his Nexus 6P, the user found a notification saying "Trying to sign in?"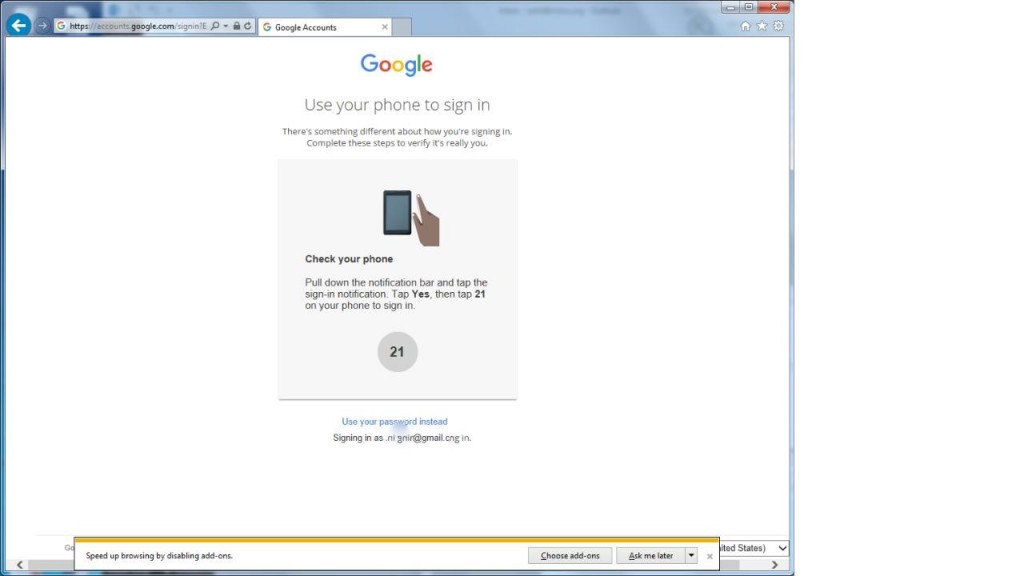 Once the user accepts to use the phone for unlocking the account, it displays a code on the screen. After clicking the notification the user is taken to a screen to select the right code that matches the log-in screen. Once selected the user is granted access to the account. Google needs the phone or have a screen lock or a fingerprint set-up in order for this process to work. The smartphone should be connected to the internet for this unlocking method to work.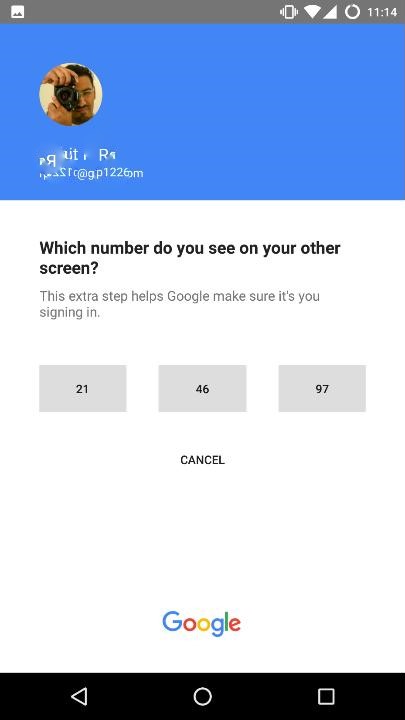 Users can also choose to enter their password and skip the phone unlock method if their phone is away or out of juice. There is no confirmation as to when this will be rolled out to the masses but it'll be really cool to log in using just your cellphone.