Google's Now on Tap feature that was released with Android Marshmallow has kind of gone under the radar given that it was launched with a practically very very limited use case. When the feature was announced, it was capable of picking up very limited names such as those of restaurants or famous personalities from the screen and that was pretty much that. Therefore, despite Marshmallow been out for a few months, not a lot of people actively found a use for Now on Tap.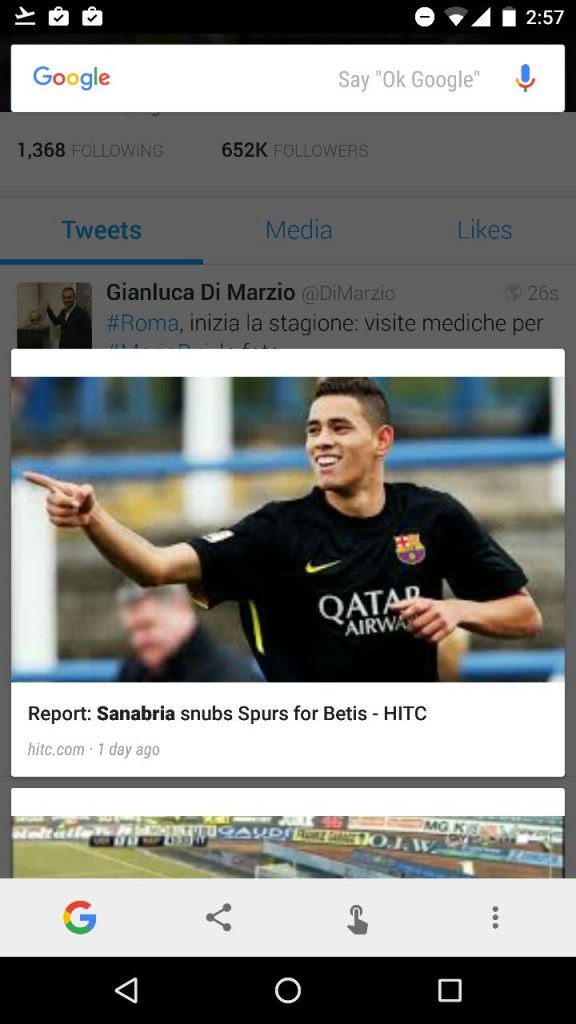 However, gradually Google has been adding features to it, a bit like Google Now and today, Tap on Now has got two really useful features. The first one being that you will be able to translate web pages or text that is in a foreign language. You can also translate multiple languages at one go. Translate works not only on the web but within the apps as well. So, if you are speaking to someone who has written text in a foreign language, you can translate it using Google Now on Tap. Currently, the supported languages for translation are English, French, Italian, German, Spanish, Portuguese and Russian.
Now on Tap has another new feature where you will be able to scan a QR code on the screen using it. Whenever you come across a QR code, simply call on Now on Tap and it will read the barcode or QR code for you. You can also turn on the camera and once the QR code is in focus, you can call Now on Tap and get the job done. There is also a new Discover feature, that basically lets you to get contextually relevant visual list of information about the text that is already present on the screen. The new features are being rolled out in phases starting today.