Just recently Facebook had made a lot of changes in the UI and also had included a new Facebook image preview to view the images, this image viewer loads the preview in a new annoying box right where you were and then goes back to what you were doing before. The lightbox has not been very well received by many and now if you are using the Chrome browser (and are irritated by this image viewer) then you can go back to the earlier version just by installing a simple Google Chrome extension.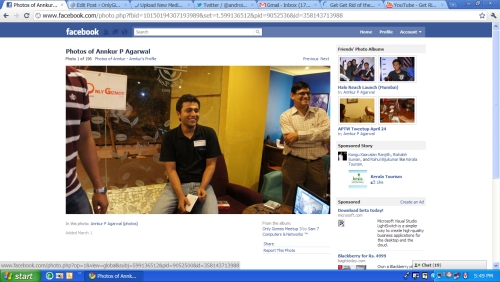 Just go over to Get rid of new and annoying Facebook image preview
Then press the orange button to download the extension and if you are on chrome it will automatically detect the extension and ask you whether you want to install, press install and it will load Facebook automatically which will now enable to see the images in the old classic way, have fun!
Check out the video below on how to install this extension:
The YouTube ID of VxNLGNJuPMI&feature=player_embedded is invalid.