Apple is set to announce the next generations of iPhone to the world tonight. It is expected that the event will not only mark the uncovering of the iPhone 6s and iPhone 6s Plus but also of a new Apple TV as well as perhaps a new 12 inch iPad called the iPad Pro which would most likely kill the Macbook Air line of devices.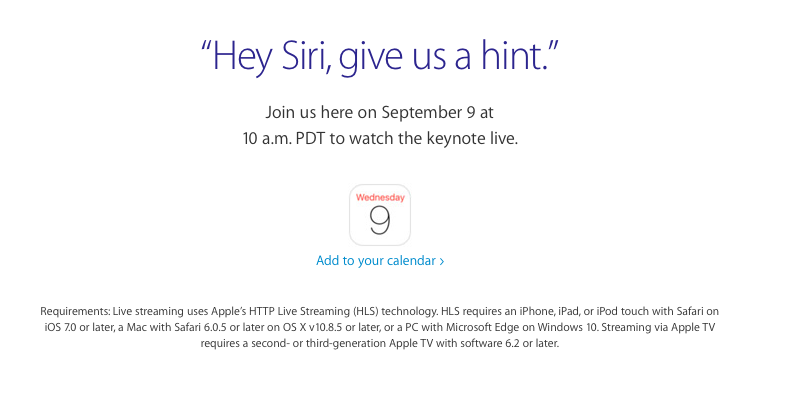 The event is to be held in the Civic Auditorium in San Francisco, which is one of the largest auditoriums in terms of capacity that we have seen an Apple event hosted at. The massive media invited list also points towards the enormity of the announcement, which is why we do think that there would be more than just a couple of products on display today. It is also expected that Apple would at least announce the availability of the iOS 9 and the OSX El Capitan public roll out along with the Watch OS 2.0 for the Apple Watch.
As usual, you would be able to see the event live on the Apple site, which will be streaming everything at www.apple.com/live. You will need to be on OSX 10. 8 and above on your Mac or on iOS 7 and above to be able to stream the event on your iOS running devices. Also, for the first time, there is a cake for the Windows users to bite as Apple has decided to stream the event on the Edge browser to the Windows 10 users. If you are an Apple TV user and have software above 6.2, you should be able to stream the event live too.
And if none of the above is feasible for yo, you can certainly follow some of the top media blogs in the world who would be live covering the event. The event goes live from 10 AM PDT or 10:30 PM IST. In case you think you are likely to forget and would like to set a reminder, you can do so too by downloading the calendar event from the Apple Live page linked above.