HTC's upcoming mid range handset, the Bliss has been spotted in the wild. The device, which is expected to be out in stores in the next few months (reportedly), packs in an 800 MHz single core processor. It is also slated to receive an updated version of HTC Sense. The device is also thought to run Android 2.3.4.
First reports of the existence of this handset were reported back in May – after which the buzz about this one quickly died down. The Bliss is also said to be a smartphone targeted at the fairer sex. It will also have its fair share of accessories, the main USP of the device. Many of these would of course be directed at them ladies – an attempt at making the device more appealing to them. The ladies specific accessories include a "charm" that lights up to display notifications. Cool eh?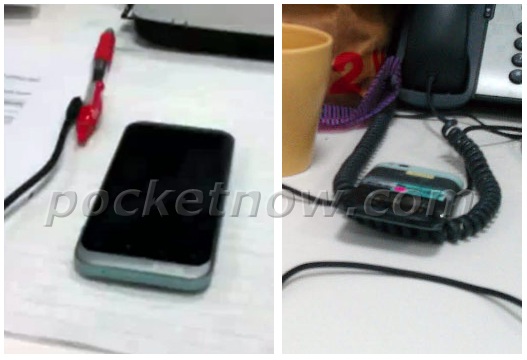 As of now, there is no word regarding the pricing of this one. But expect this one to be on sale in many markets soon. This device is expected be launched at around the same time as the upcoming high end HTC Vigor.
[Via PocketNow]
HTC Bliss Spotted In The Wild; Targets The Fairer Sex